How Far Will the NHTSA Go in Tesla Correction?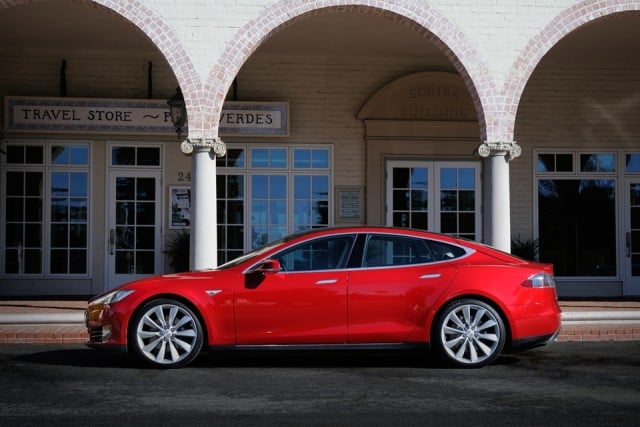 The market correction of Tesla (NASDAQ:TSLA) stock since October 1 surprised some Wall Street observers, but Chief Executive Elon Musk wasn't one of them. In fact, Musk has not shied away from the spotlight since the National Highway Traffic Safety Administration (NHTSA) announced it was investigating two Model S fires. Though the NHTSA changed its safety rating policies to check Tesla, a recall of the Model S would prove far more damaging.
Two recent NHTSA actions had direct implications for the electric vehicle maker. The first was the investigation into fires Tesla drivers encountered following collisions with metal objects on the road. Musk previously declared there would be no recall, but the NHTSA is months away from deciding on anything. Second, the NHTA released "updated advertising guidelines" for use by automakers and anyone marketing their vehicles.
In the NHTSA statement, the agency noted that "advertisers who claim more than 5 stars are misleading the public." While companies in any industry would be advised to take note of such announcements by federal regulators, the NHTSA explained some of the potential consequences.
"Advertisements that do not conform to these guidelines may result in "Buyer Alert"warnings, removal from the ratings program or referral to other federal or state authorities for appropriate action," the NHTSA said in a statement on its website. That remark seemed like an over-the-air threat to Tesla, which famously claimed in a blog post that the Model S received a 5.4-star rating based on the Vehicle Safety Score from the NHTSA.
That agency statement should settle the matter about ratings for Tesla, but the jury is still out on the fix — if any — the NHTSA would require of the Model S. A recall would be disastrous for the automaker that has seen a drop of 37 percent in its stock price since October 1. Elon Musk told The Associated Press he sees no reason why the NHTSA would order a recall of the Model S and reiterated the vehicle's safety record. He also addressed the volatile movement of his company's stock.
"I believe I said several times that the valuation was more than we had any right to deserve," Musk told the AP. "I was not the one who thought the valuation should go up to such levels."
Don't Miss: 6 New Diesel Cars Bound for 2014.