How Is Honda Sweetening the Deal for its Electric Fit?
Honda Motor Co. (NYSE:HMC) is struggling to keep up in the electric car foot race, but it hopes its newest deal will help it recover some much-needed ground. Its newest plan of attack? Drop the down payment and pare the lease price for its electric Fit hatchback.
According to Bloomberg, while the monthly fee to lease a Fit EV for 36 months used to be $389, starting June 1 it is now $259, down by a third. It also requires no down payment, distinguishing it from the electric vehicles produced by General Motors (NYSE:GM) and Nissan Motor, which both charge down payments of $1,999 and $2,399, respectively. The two automakers have already implemented a strategy similar to that of Honda, trimming their lease prices in an attempt to increase demand for their plug-in models. On top of their down payments, Nissan is currently offering a $199 per month lease payment for its Leaf, and GM's Volt plug-in hybrid is available for a $269 monthly lease.
No matter how much more appealing the Fit EV looks to a bank account, it is still significantly struggling, selling only 68 vehicles through April, compared to the sale of 5,500 Volts and 5,476 Leafs, according to market researcher Autodata. And the Honda vehicle even looks better on paper, averaging 82 miles per charge, while the Leaf averages 75 miles, and the Volt posts 38 miles per charge before a gasoline engine engages to power the car, boosting it to a combined range of 380 miles.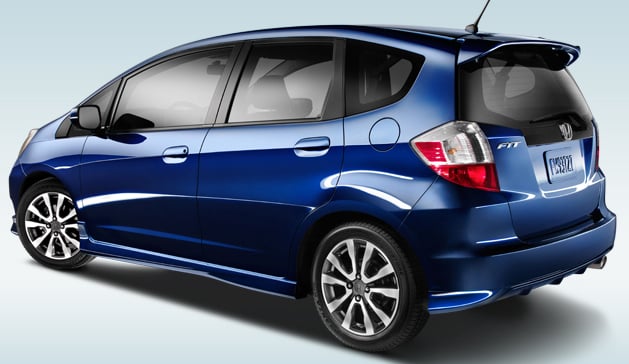 Honda is now ready to sweeten the deal to boost sales. The company will provide a 240-volt charger at no cost with the lease, which, according to Steve Center, Honda's U.S. vice president for environmental business development, makes the car "the only EV on the market with no down payment, unlimited mileage, collision coverage and a free home charging station."
Can this new strategy help save Honda's Fit EV? Hopefully, considering its operation plans to deliver 1,100 of them in the car's first two years.
Don't Miss: Ford's Big Gamble: Spread SUV Love Around the World.