How Will the New Toyota Prius Get Even Better Mileage?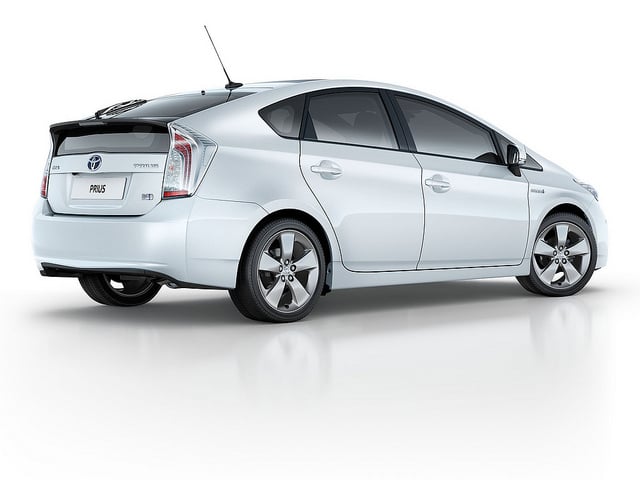 Toyota (NYSE:TM) announced that its next-generation Prius, due out in 2015, will offer even better gas mileage due to lighter parts and improved batteries.
While the company didn't give any specifics, some have estimated based on previous increases in the vehicle's gas mileage that the new Prius could get 55 miles per gallon. That estimate is based on previous improvements, as each generation of the Prius has typically increased its gas mileage by 10 percent. The current Prius gets 50 mpg.
Senior Vice President of Sales Bob Carter stressed the company's commitment to the environment at a press event held Wednesday in Ypsilanti, Michigan.
Citing the fact that the company has sold 5 million hybrid Toyota and Lexus hybrids worldwide, Carter said: "I would like to see us — as an industry — accomplish the same thing in the U.S. That is … 5 million hybrids, cumulatively, in the U.S. by close of business 2016. That results in 3 billion gallons of gasoline saved, which is more than enough gas for the entire population of the United States to drive from San Francisco to Los Angeles in a Prius."
The new Prius will have a battery with improved energy density using both nickel-metal hydride and lithium-ion technologies, according to Toyota. The car's exterior will feature improved aerodynamic  in addition to using lighter and more cost-effective materials. These developments will allow the vehicle to be roomier inside while getting better gas mileage.
Toyota's Prius hybrids have given the company the reputation of offering the most environmentally friendly cars on the market. Despite increased competition in hybrid and electric vehicles from Ford (NYSE:F) and Tesla (NASDAQ:TSLA), Toyota still dominates the green car world.
"Toyota currently accounts for more than 60 percent of U.S. hybrid sales and 70 percent of the nearly 3 million hybrids on U.S. roads today," Carter said at a news conference. "And while hybrid as a percentage of the total market is just under 4 percent, we believe that it can … and must grow."
While competing automakers are starting to catch up, Toyota pioneered the hybrid technology and has been the most successful with hybrid vehicles. Despite recent buzz surrounding electric cars, Carter believes that hybrid technology will continue to be important for a number of years.
Follow Jacqueline on Twitter @Jacqui_WSCS