Hybrids Prove to Be Toyota's Key to Profitable Growth in Europe
For Toyota's (NYSE:TM) 2014 game plan, the world's largest automaker by volume will be targeting profit gains in Europe and Russia, a Bloomberg report is indicating. Furthermore, Toyota is hoping to gain its sale through its lines of increasingly popular hybrid models. Its facilities in France, the U.K., and Turkey are at full capacity.
This implies that Toyota is on track for its European production to account for 75 percent of the cars it sells in the region by 2015, according to Didier Leroy, who is the head of the Toyota Europe division and spoke with Bloomberg in an interview.
"The real challenge for us is to be permanently asking ourselves whether we're on track with profitable growth," Leroy said. "There's absolutely no doubt about the fact that we'll be making more sales and profit next year than this." Toyota saw sales gains of 6.9 percent for November; overall, Toyota ranks number 10 among manufacturers in the European market.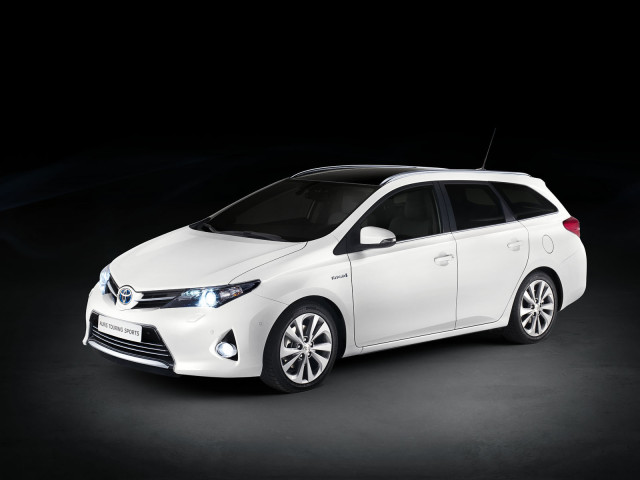 The Lexus IS Hybrid, the hybrid Toyota Yaris compact, and the hybrid Auris have all been crucial factors for Toyota's growth in the region. Importantly, this growth came as the combined car market of the European Union — plus Switzerland, Norway, and Iceland — is approaching its sixth annual contraction, having fallen 2.8 percent in the first 11 months of this year, Bloomberg reported.
"In 2008, Toyota Europe was losing money selling 1 million vehicles, while it made money last year with a volume of about 838,000 units," Leroy said. In 2012, hybrids made up 13 percent of annual sales; through November, they have already accounted for 20 percent of Toyota's new car shipments this year. "We've never sold as many hybrids as we're selling today," he added. "If we fail in terms of profitability on these cars, we can't move forward."
Even with the robust growth in a down market, Toyota's market share in Russia and the former Soviet states eked out a 0.2 percent market share gain, to fall at 4.7 percent. That bodes well for the 4.8 percent goal, Leroy noted. "We'll have a very, very, subtle growth in western, southern and central Europe and no growth in Russia," he said.
More From Wall St. Cheat Sheet: