Hyundai's Return to World Rally Marks Birth of N Sub-Brand
Mercedes-Benz has AMG, BMW has M, Audi has RS, Dodge has SRT, and even Volvo has Polestar. Throughout the industry, automakers all have some sort of performance sub-brand that, if not done in house, is managed by a closely related and exclusive third party.
Hyundai now has its own, too, dubbed N, which it announced via the release of its i20 rally car the company will be fielding in the World Rally Championship next year. Initially revealed more than a year ago, the company has debuted the final version of the i20, complete with Shell Helix livery and a giant N emblazoned on the hood.
The N sub-brand is reportedly named after the company's research and development facility in Namyang, South Korea, Autoblog reports. The N brand "will be used to symbolize Hyundai's high performance technology," not just on the rally car but also via "future mass-produced high performance cars" for public consumption, the publication quotes Hyundai's statement as saying.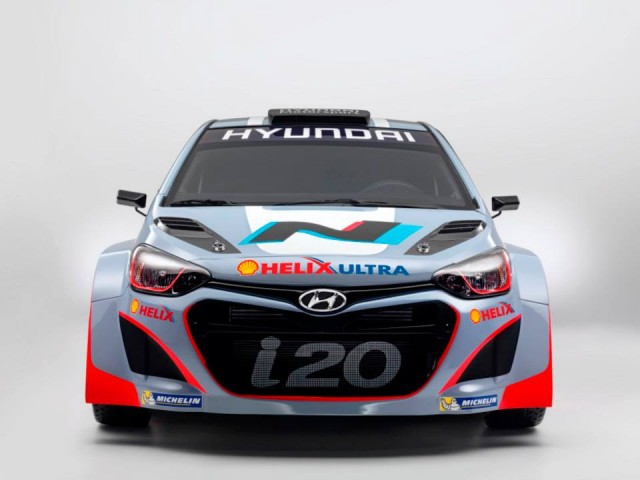 Hyundai — which has built its name on affordable economy cars — has left breadcrumbs alluding to a performance brand effort, but it has remained fairly mum on the subject until now. Over the past year, Hyundai has been building up its rally operations and will be debuting the new car at the Rallye Monte-Carlo in January.
For rally enthusiasts out there, Hyundai has recruited drivers Dani Sordo (tethered with Thierry Neuville) for the main car, while Juho Hänninen and Chris Atkinson will drive a second car on selected rallies, according to a company statement. Altogether, Hyundai's effort goes under the banner of the Hyundai Shell World Rally Team.
"Our aims for 2014 are realistic," said team principal of Hyundai Motorsport Michel Nandan. "We want to finish each rally with both cars and build up a database of information and experience so we can develop ourselves into prospective rally winners in the future."
Few details were released about how the N brand will translate to road-going models, though Autoblog theorizes that a hot hatch version of the i20 would be a good guess. In America, the closest model to the i20 available is the Hyundai Accent. However, if the N brand is meant to compete with other high-profile performance groups, its reach will probably encompass a broad array of vehicles like the Sonata or Elantra.
Don't Miss: Nissan Is Helping Develop the World's First All-Electric Taxi Fleet.