Is Ford's Hiring Push Indicative of Big Earnings?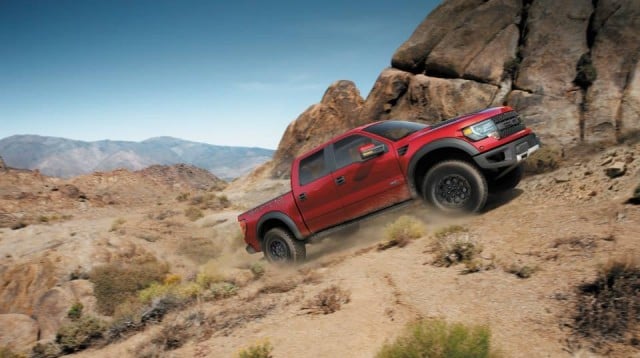 Ford (NYSE:F) is feeling the love from a gradually recovering U.S. economy, smart product development, and quantitative easing fears. These factors have the company set to hire 3,000 new salaried employees this year, and it's already filled up half of those spots.
Felicia Fields, group vice president for human resources, said in the statement, "Engineers and technical professionals are in as much demand as our cars, trucks and SUVs." The company's hiring spree is adding much needed jobs to the U.S. economy, which is rebounding ever-so-slowly.
Chief Executive Officer Alan Mulally has led the company to substantial growth, after avoiding the federal bailout required by his other Detroit-based competitors during the financial crisis. Market share has expanded in both the U.S. and Europe, and truck sales continue to be strong domestically, where it has increased production of its F-series pickup truck to keep up with demand.
Quantitative easing could be on the way out next year, according to Federal Reserve Chairman Ben Bernanke. While the chairman's comments have become more ambiguous as the weeks have gone on since his initial June 19 comments on the program, "tapering" fears have left investors looking for answers, and Ford was able to capitalize on this.
When coupled with its strong business model, the tapering concerns drove investors to Ford's newly issued bonds, and the company has raised over $1 billion through asset-backed offerings. Companies raising capital this way have collectively raised just short of $5 billion, and Ford is the clear leader when it comes to raising this kind of cash — $1.34 billion has poured into Ford's coffers since issuing bonds linked to auto loans issued through its finance unit. The company has since announced its rampant hiring plans, and Wall Street is getting pretty excited for earnings.
While consensus has the company banking $0.37 per share this quarter, analysts at Morgan Stanley think it could be more — in the ballpark of $0.41 per share. This would make for revenue of $37.6 billion, up more than 12 percent from second quarter last year. Ford's market share is up 0.07 percent this year, more than any other competitor.
With margins on trucks sitting soaring, expectations have followed, and the hype for the stock is real. However, Europe has been a bit of a different question for Ford, where a decline in sales has still brought about increased market share, since competitors General Motors (NYSE:GM) and others were hit harder by the lack of demand for automobiles in the euro zone.
Don't Miss: In Homage to Original, Ford May Plan a 2014 Mustang Debut.