Is Ford's 'Supersegment' a Boon or a Burden?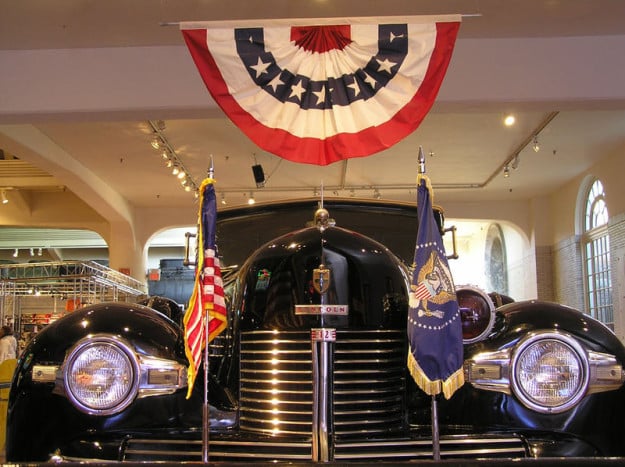 Ford (NYSE:F) earned $1.6 billion in the first quarter of 2013, a 15.4 percent increase that beat analysts expectations, while revenue rose approximately 10 percent from the year-ago period. These results were made all the more impressive by the fact that the automaker generated strong growth to both its top line and bottom line, despite worsening conditions in Europe, high construction costs in Asia, and devalued currency in South America. Perhaps even more impressive, given these operational parameters, is that Ford earned all but $6 million of its revenue in North America, where the company posted its highest quarterly pretax profit — $2.4 billion — since 2000.
"We've had great consistency over many quarters," Bob Shanks, Ford's chief financial officer, said in a conference call with analysts and reporters. "We're running on all cylinders in North America."
Still, questions remain whether Ford can sustain this level of growth in North America and its other markets; factories in the United States are near capacity, reported The Detroit News, and as a result, production is unlikely to keep pace with sales in the region in the next few years. For its part, the automaker expects that Europe will be profitable by the middle of the decade and believes that Asia will contribute significantly to overall profits by that time as well. However, if that timeline fluctuates, the company's finances would be solely supported by operations in North America, and that could be a problem.
"For any company, it's tough to just rely on one region," Citi Investment Research's Itay Michaeli told the publication. "That's why there's a lot of urgency from the investment community to fix Europe quickly and get South America back on track."
Last quarter, the automaker took a big hit in Europe, where ongoing economic difficulties widened its losses to $462 million, from $149 million in the first quarter last year. Ford expects to lose approximately $2 billion in the region this year and will close several factories in the United Kingdom in 2013 and one in Belgium in 2014. Business was rough in South America as well; the company recorded a pretax loss of $218 million due to currency changes and trade restrictions put in place by Brazil and Argentina. The only global gain, amounting to $6 million, came in Asia, where Ford is still growing its business.
Whatever its financial straits might be, Ford's market share increased 0.7 percent in first quarter to 16.2 percent, making for the automaker's highest first-quarter market share since 2010, according to Kelley Blue Book.
Ford's success gives an indication that its efforts over the past 18 months to expand its vehicle lineup are paying off. In the U.S., the Fiesta, Focus, Fusion, and Escape helped the company's sales increase 11 percent through March. The automaker has grouped these vehicles into what it has termed the "supersegment," a category that it says is the fastest-growing in the industry. Ford is very competitive in this segment, as are Toyota (NYSE:TM) and Honda (NYSE:HMC), both of which may have an advantage in future quarters because of the weakening yen.
But the vehicle research and development that made Ford's "supersegment" expansion in the profitable U.S. market possible also contracted operating margins, which dropped 0.5 percent to 11 percent. The company's sales mix of smaller, less-profitable vehicles like the Focus compact, Fusion mid-size, and Escape SUV had a negative impact of about $300 million, Shanks said in the call. As Barclays analyst Brian Johnson said in research note seen by The Detroit Press, "Ford prefers to reinvest in the product content rather than see margins run into the mid-teens."
The automaker may be able to create a balance. "I do think that Ford can still grow both profitability and operating margins slightly in North America," Michaeli told the publication. "Ford has very strong products in those segments and are a bit more insulated from the yen. And over time, pickup trucks will gain strength and Ford has the new F-150 on the way next year."
Don't Miss: Is GM Really Making the Cleanest Car in America?