Is Green a Scary Word for Ford & Friends?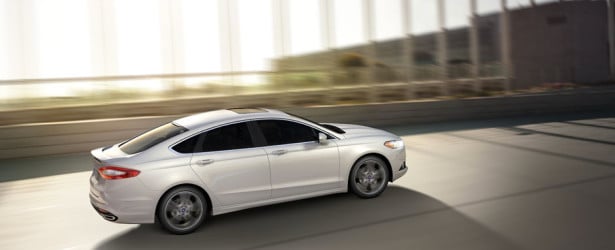 Ford (NYSE:F) sold more hybrid cars in the first five months of this year than it did in all of 2010, a sure sign that American consumers want to drive more environmentally sustainable vehicles. Record sales show that customers no longer see hybrids as exotic technology. "We're working tirelessly to get as many hybrids to the market as we can right now to meet this unprecedented customer demand for our electrified vehicles," said Erich Merkle, Ford U.S. sales analyst, in a statement at the end of May. "The success we are experiencing with hybrids is energizing the whole company."
As Merkle's comments indicate, Ford is expanding its efforts to use sustainable technology, a fact that was highlighted in the automaker's 14th annual Sustainability Report, which was issued Friday. Evidence of the company's commitment to more environmentally conscious business decisions was on full display in the document; Ford has reduced CO2 emissions at its global factories by 37 percent from 2000 through 2012, and it plans to reduce the harmful pollution by a further 30 percent in the period from 2010 to 2025.
Given the changing global perspectives on climate change, everything from new products to manufacturing processes are now under the green microscope. As the company noted in the accompanying press release, investors are increasingly concerned about climate change as a material risk for companies, which has created "much stronger link between climate-change-relevant information and initiatives – such as the CO2 Model – and access to capital."
To keep CO2 levels in the earth's atmosphere at or below 450 parts per million — a goal many scientists and governmental agencies say must be reached to avoid the most serious effects on climate change, Ford has developed new products, technologies, and processes. For example, the automaker's EcoBoost engines, which run more than 600,000 Ford vehicles, improve fuel economy, and cut harmful emissions. According to the company, these changes have enabled its vehicles to release 20 billion less grams of CO2 than a normal engine would.
Ford manufactures six electrified cars, including the C-Max Energi and the Ford Energi plug-in hybrids.
In the past eight years, company scientists have developed the Ford CO2 business planning tool that enables the automaker to funnel data and regulations from the the International Energy Agency, National Center for Atmospheric Research, U.S. Environmental Protection Agency, and other organizations into the design process.
"In the more than 30 years I have been with the company, I have seen genuine transformation as Ford has integrated sustainability into its business plan, products, operations and relationships with stakeholders," says Robert Brown, Ford's vice president of sustainability, environment, and safety engineering. "Water and energy use, waste-to-landfill, Ford's role in reducing the amount of greenhouse gases like CO2 in our atmosphere – these are just a few of the top sustainability-related priorities considered in every decision."
Follow Meghan on Twitter @MFoley_WSCS
Don't Miss: The Latest Cadillac Is Premium in More Ways Than One.