Is the 2014 Toyota Corolla a Safety Flop?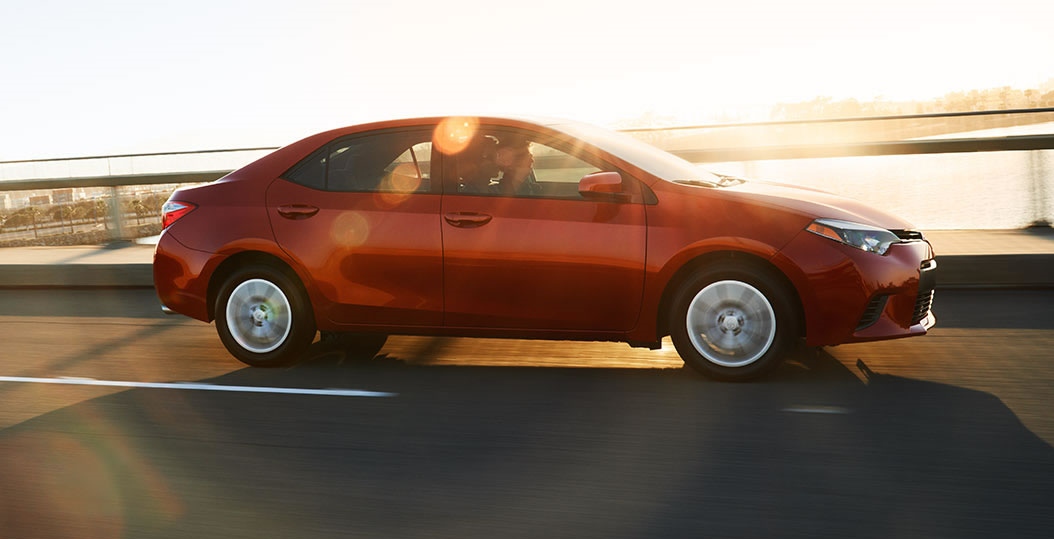 Toyota (NYSE:TM) has been pushing the launch of its 2014 Corolla, which continues to sell well amid stiff competition. In September, the Corolla was the sixth best-selling vehicle in the United States. However, the Insurance Institute for Highway Safety (IIHS) released crash test results for the new Corolla, and the verdict is subpar compared to small cars from competitors. The 2014 Toyota Corolla is a "marginal" performer in the toughest IIHS test.
The IIHS did award the Corolla Top Safety Pick designation despite its failure to ace the small overlap front crash test, the most stringent exam for automobiles to date. Though the 2014 Corolla had yet to launch when the IIHS tested other small cars in the summer, the institute waited for the new model release to give it a relevant designation. Toyota earned a "good" rating in four tests and "marginal" in the fifth.
When other small cars took the test this summer, Honda (NYSE:HMC) led the charge among automakers. The IIHS named two versions of the Honda Civic Top Safety Pick Plus, while the Ford (NYSE:F) Focus, Dodge (FIATY.PK) Dart, Hyundai (HYMLF.PK) Elantra and Toyota's Scion tC rounded out the list of top performers. That puts them all above the 2014 Corolla in the eyes of the IIHS. The assessment was brutal in some regards.
"Structural performance was poor and the driver's space was seriously compromised by intruding structure," according to the assessment on the IIHS website. "Measures from the dummy indicate that injuries to the left lower leg would be possible in a real-world crash of this severity."
The IIHS has acknowledged the small overlap front crash test is a serious challenge for any vehicle, but the Honda Civic, Ford Focus, and Hyundai Elantra are three cars that all rank in the top 13 in U.S. sales. Taken on that count, the 2014 Corolla's results are a disappointment for Toyota.
However, the signature small car did post the highest IIHS rating in moderate overlap front, side, rollover, and rear tests by the agency. It may not be the safest car in the class, but it's still a Top Safety Pick, according to the government agency.
Investing Insights: Will Recent News Hold Tesla Motors Back?