Is This Woman the Next CEO of GM?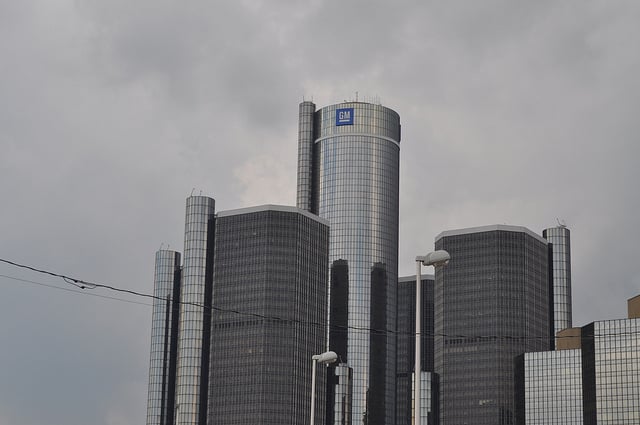 Of all major U.S. industries, Detroit's auto sector has been considered one of the least likely to have a female chief executive, but those attitudes are changing. Following a September speech by GM's (NYSE:GM) Dan Akerson, rumors have been swirling that Mary Barra, a high-ranking GM executive, could be next in line for chief executive officer, and Barra continues receiving accolades worthy of the position.
Barra was named one of the most powerful women in business by Fortune Magazine on October 10, pulling down 29th place on the list. For Barra, these honors are nothing new. She placed 27th on the same list last year, has been on similar lists compiled by Forbes, and was praised for her work as GM Executive Vice President of Global Product Development. Under her watch, the prestigious new Corvette Stingray and highly lauded Chevy Impala — two essential 2014 releases by GM — have been feathers in the automaker's cap.
The recognition by Fortune isn't the first time Mary Barra's name has been mentioned for top job at GM. Dan Akerson got the rumor mill churning in September when he gave a speech at the 2013 Michigan Automotive Summit. Saying he saw a day when a "car gal" takes the reins at a top U.S. automaker, GM's chief executive seemed to open the door for Barra. The decision my come down to an internal competition underway at GM.
According to a Wall Street Journal report, Akerson has four top executives at work trying to solve lingering problems for the automaker. Among them are issues of profitability and the overwhelming bureaucracy Akerson encountered when took the job in 2010. Part of the discussion regarding Akerson's succession is whether to choose an internal candidate or someone from outside the industry, as Akerson himself was.
It's difficult to argue with the job Akerson has done, but it's conceivable only an insider could attack the bureaucratic waste deep inside the GM structure. On that count, only Mark Reuss, GM's chief of North American operations, has experience comparable to Barra's at the automaker, while other top executives have spent less time at GM.
One could argue the transformational work at GM is complete, giving the next chief executive the challenge of furthering the work of Akerson and helping GM to a profitability on par with Ford's (NYSE:F). Mary Barra and Mark Reuss could be the leading candidates to achieve that goal.
Don't Miss: Pickup Recall: Bad News for GM, Good News for Ford.