Is Toyota Back on Track Yet?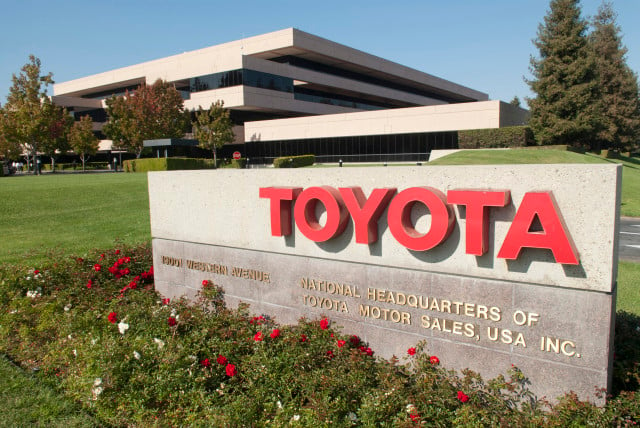 Jim Lentz, CEO of Toyota (NYSE:TM) says that things are looking up for the car company which has been hit rather hard in recent years. What with the 2011 tsunami in Japan that crippled parts manufacturers overseas, slowed production, and lowering revenues, Toyota hardly needed a large-scale PR nightmare of safety recalls beating it while it was down.
Still, that's just what the world's biggest automaker — as of five years ago — had on its plate until recently. According to ABC News, Lentz freely admitted that there has a number of setbacks for the company, saying "we had a lot of tail winds," in reference to the financial crisis and spikes in fuel prices.
But after a low of their US market share at 12.8 percent post-tsunami, Lentz said they're doing much better. "We're on target to hit our sales plan this year. If the industry comes in at about 15.5 million [annual car and truck sales], our share will be 14.4 to 14.5. So I think we're in good shape," said Lentz.
The many recalls in recent years have certainly not been good for business, but if Lentz is to be believed, the worst is behind Toyota — and with improved sales and a return to high revenues according to ABC News — he's quite believable.
"Our loyal customer that had an experience with us, I think relatively quickly we were fine with them. The customer that didn't have the experience, that wasn't sure what was going on, has been slower to return. And I would say that today we're probably 80 percent back with that buyer. In total, I would say we're probably 90 percent back," said Lentz.
When asked about competitors, Lentz professed to have a great deal of respect for Ford's (NYSE:F) CEO, Alan Mulally, but said that in terms of competition, he believed Honda (NYSE:HMC) constituted his biggest concern, "That's probably the competitor that we have to really keep our eye on," said Lentz.
Don't Miss: 10 Most Improved Cars from the Last 15 Years.