June Car Sales Show Strength of U.S. Automakers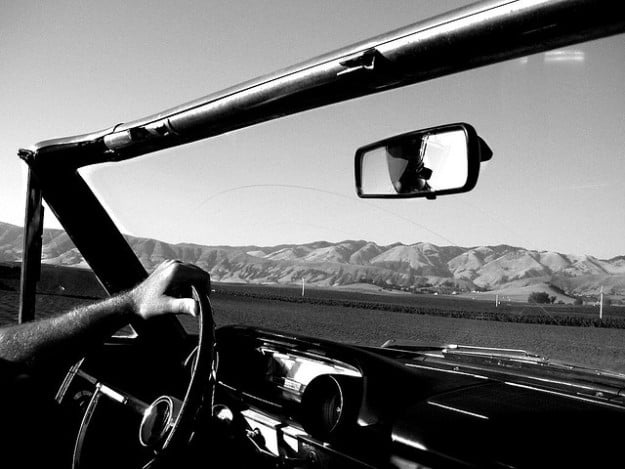 Economists may be worried about the resilience of the American consumer, but even though they may be primarily keeping purchases to their immediate needs, consumers' appetite for new vehicles continued June, albeit at a slightly abated rate when compared to May. Car-shopping website Edmunds.com projected that automobile sales increased 6.3 percent in June from the previoius year, but dropped 5.3 percent from the previous month.
"Within the last month we saw a slowing stock market and a stalled unemployment recovery, but the automotive market continues to shine through it all," said Edmunds.com Senior Analyst Jessica Caldwell. "The first half of 2013 was every bit as strong as the auto industry could expect at the beginning of the year, and there's no reason why the next six months can't maintain the same momentum."
Along with Toyota (NYSE:TM), the Big Three Detroit Automakers led the gains, with Ford (NYSE:F) and General Motors (NYSE:GM) recording the highest overall sales figures. Ford beat its competitors with a 13 percent rise in its United States auto sales, while GM posted 6.5 percent growth, Fiat-owned (FIATY.PK) Chrysler Group notched 8.2 percent growth, and Toyota's U.S. auto sales climbed 9.8 percent.
GM's vice president of U.S. sales operations, Kurt McNeil, told The Wall Street Journal that the company has "good momentum heading into the second half of 2013," which can be said of the U.S. auto industry as a whole. "The economic outlook is solid and our launch vehicles are performing well in the marketplace," he added.
In total, Ford sold 235,643 vehicles in the U.S. during June, an increase from 207,759 a year ago, but 4.4 percent below May's total.
June represented the best performance of Ford's small-car vehicle class, which includes the Fiesta, Focus, and C-Max, in 13 years, with sales jumping 39 percent. For the past several months, these cars have boosted the automaker's U.S. sales, and growth in this vehicle mix has helped Ford's business so much they have been nicknamed the "supersegment." However, sales in other vehicles classes were strong as well; trucks and utility vehicle sales rose 20 percent and 7.5 percent, respectively.
Ford's success gave an indication that its efforts over the past 18 months to expand its vehicle lineup, refresh its F-series pickup truck, and rein in incentives are paying off.
The automaker earned $1.6 billion in the first quarter, a 15.4 percent increase that beat analysts expectations, while revenue rose approximately 10 percent from the year-ago quarter. These results were made all the more impressive by the fact that the automaker generated strong growth in both its top line and bottom line despite worsening conditions in Europe, high construction costs in Asia, and devalued currency in South America. Even more impressive, given these operational parameters, Ford earned all but $6 million in revenue in North America, where  the company posts its highest quarterly pretax profit —  $2.4 billion — since 2000.
GM reported that it sold 264,843 vehicles in June, a 4.7 percent increase from May's total. By brand, Chevrolet had the strongest month, with a 7.4 year-over-year jump in sales, while GMC sales rose 4.5 percent and Cadillac sales climbed 15 percent. Only Buick sales posted a decline of 4.1 percent.
Comparatively, Chrysler sold 156,686 vehicles, up from 144,811 a year ago and 5.9 percent below May's total. Toyota sold 195,235 vehicles in the United States last month, a 6.1 percent decline from May.
Automobile sales have been strong for most of 2013 thanks to a combination of easier credit, stock market gains, and a rebound in home prices, which have all served to improved household wealth. But May was a particularly strong month for automakers, and automobile sales contributed to the higher-than-expected increase in retail sales that month.
At that time, May spending signaled that second-quarter economic growth would be strong than projected. After the government's retail sales data was released, economists at Barclays raised their estimate for second-quarter growth to an annual rate of 1.8 percent from 1.1 percent. Similarly, Naroff Economic Advisors president Joel Naroff told USA Today that he thought the report indicated that consumer spending would push economic growth higher, with his prediction set at 2.5 percent for the second quarter.
"This was a pretty good report which clearly shows that households are still spending at a decent pace," added Naroff. "People don't buy SUVs if they are worried about making the payments and they don't seem to be overly concerned about that right now."
Follow Meghan on Twitter @MFoley_WSCS
Don't Miss: Ford Is Adding Flair to the Hybrid Market.