Lagging Rivals' Sales, Ford Gets a Goldman Demotion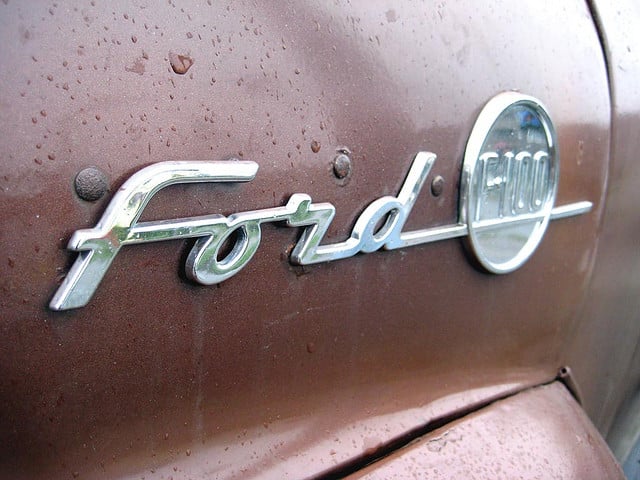 Goldman Sachs has removed Ford (NYSE:F) from its so-called 'conviction buy list,' and replaced the company with General Motors (NYSE:GM). The report found that Ford had underperformed its peers, especially GM, year-to-date, and didn't have the factors that could help it play catch-up in the short term.
China has been a huge catalyst for auto companies, and GM is on top in the world's number two economy, selling 1.57 million vehicles there in the first six months of the year, a growth rate of 11 percent from last year. The only good news for Ford is its chief rival has taken a bigger beating in Europe than it has. While sales for both companies have fallen in the struggling EU, Ford actually gained market share there in May. To illustrate the total number of auto sales experienced there, Europe had only 1.05 million cars purchased in the month of May, fewer cars than GM alone has sold in China so far this year.
Ford is late getting into the Chinese market, trying to catch major players such as GM and Volkswagen. In the aftermath of the recession, although Ford avoided a government bailout, the company suffered from mismanagement, and had to sort out its own internal strife before recognizing the intrinsic value in China. Now that it has done so, the company faces some obstacles in succeeding there — most importantly, the slowing Chinese economy. Growth there is expected to happen at the slowest rate in 23 years, at 7.5 percent for the year, as exports are slowing, and the government is looking to areas like the service sector to pick up the slack. Moreover, Ford's lack of cheap cars hurts it in the Chinese marketplace, where import duties make its famous Explorer an expensive $80,000 car.
However, these things aren't deterring Henry Ford's company from trying to make it across the ocean, since Ford is building $5 billion worth of infrastructure there in a bid to double its market share by 2015 to 6 percent. It has also unveiled 6 new cars designed with the Chinese consumer in mind, hoping to catch the eye of a consumer in a culture where cars are equated with status.
The government also remains a hurdle to doing business in China, with what are frequently protectionist policies, though recently the mood in Beijing has transitioned towards tolerance for liberalization.
Lastly, Ford will need to invest in development costs in China as well, since most of its operations in that area are still handled in Dearborn, Michigan, where costs for the company are higher.
Goldman Sachs seems to have recognized the effort Ford has made to make itself more competitive, and still maintained a recommendation to buy the stock, with a price target of $20, up from its previous estimate of $17.
Don't Miss: Will Electric Vehicles Become the Workhorses of Commercial Fleets?