Latest Mercedes C-Class Brings Design to a Whole New Level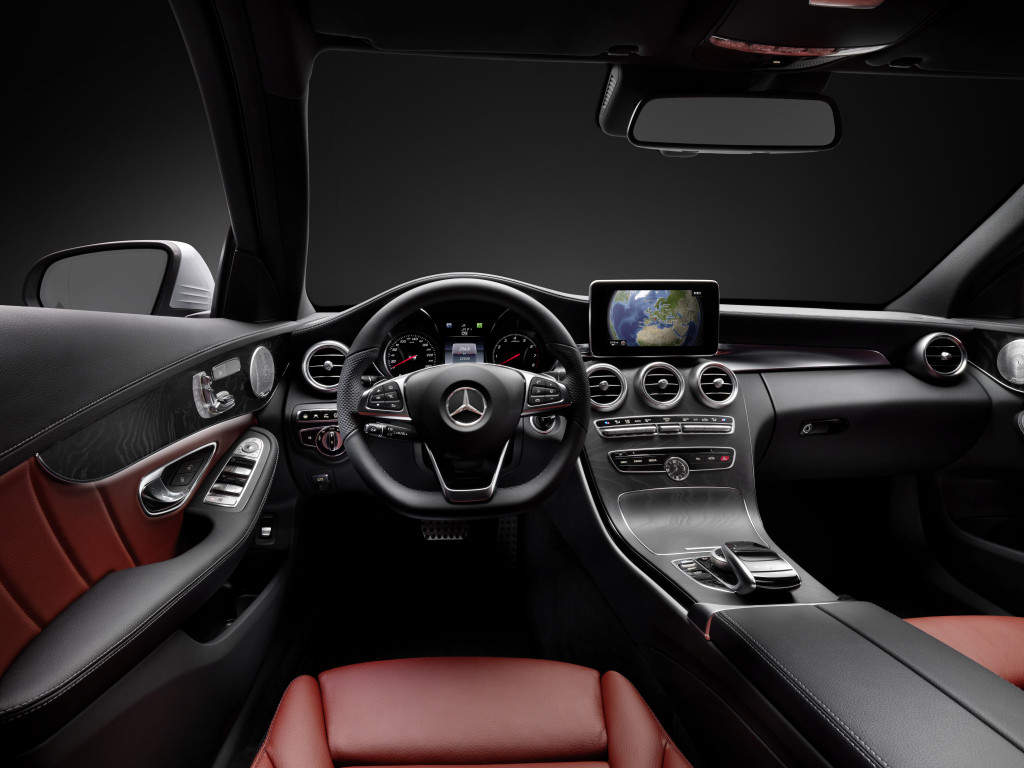 As companies are turning to the exterior of their vehicles to help spice up their respective segments and rejuvenate the growing automotive industry, Mercedes-Benz has instead turned its attention to the interior for its new C-Class line of smaller sedans.
Mercedes has long had a reputation for manufacturing cars with impeccable interiors, and for 2014, the Stuttgart-based company is intending to maintain that reputation. Taking hints from its new CLA compact sedan, as well as implementing a few tech features that generally only see action in the larger, full-size sedans, Mercedes is bringing its entry level C-Class to a whole new level of design.
"The interior design of the future C-Class comes across as clear, sensual and with a host of new unusual styling features," the company said in its press release. "At the same time it exudes sportiness — but with sensual shapes and high-grade materials, thus [epitomizing] contemporary luxury."
In other words, Mercedes is saying that it's taken the sporty nature of the CLA's interior and fused it with the more luxurious elements from the extravagant S-Class. As a result, the new C-Class will feature a redesigned center console that allows for a more open cabin, a free-floating center display, a newly designed touchpad ("as on a smartphone, all the head-unit functions can easily be operated using finger gestures," according to the automaker), and an adjustable heads-up display.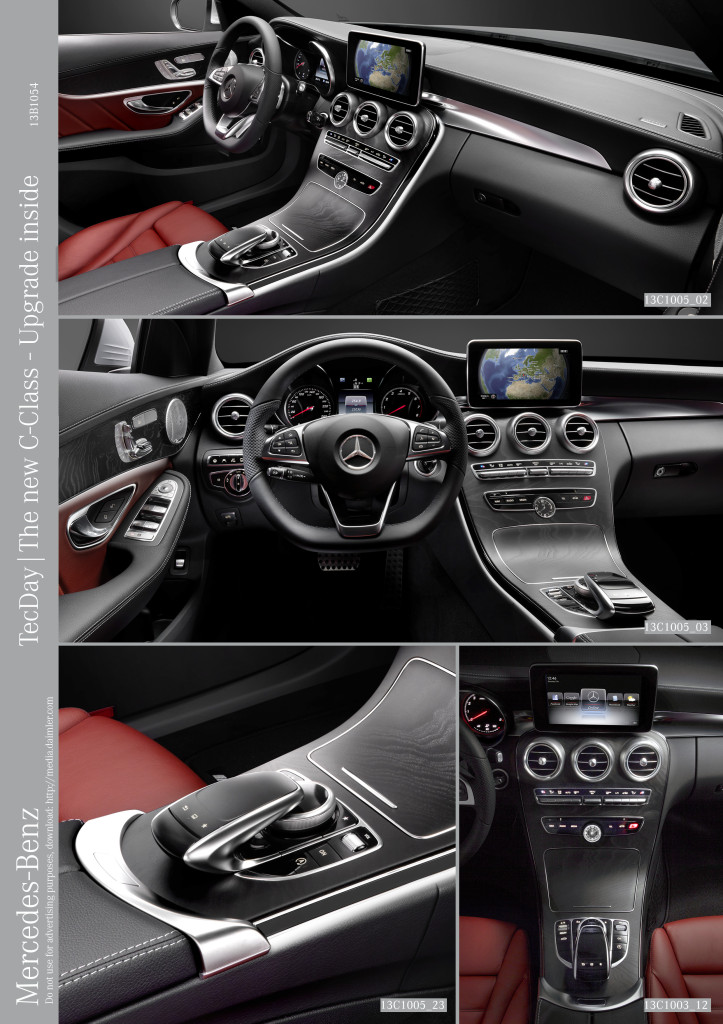 However, Mercedes didn't stop with the interior; it's doing far more than shoveling some new guts into the old C-Class frame. Mercedes has also turned its attentions to the frame and body; "thanks to intelligent and innovative lightweight construction, the body and bodyshell are around 70 kilograms (about 154 pounds) lighter than conventional production using steel," the company said.
The frame and body of the new car will have better rigidity for improved drive handling, improved noise and vibration control, and better safety credentials than the model it replaces. The company managed this feat by introducing a hybrid aluminum frame that has an "extensive usage of aluminum, hot-formed steel parts and ultra-high-strength steels — an unusual combination in volume-production vehicles."
Improvements have also been made to the C-Class's suspension, and although the car comes standard with steel components, Mercedes's air-ride suspension is an option, too. "Thanks to electronically controlled, continuous variable damping, it offers outstanding road roar and tyre vibration characteristics and the choice of different damper characteristics," the company said of the new C-Class.
Don't Miss: 7 Splendid High-End Hybrids.