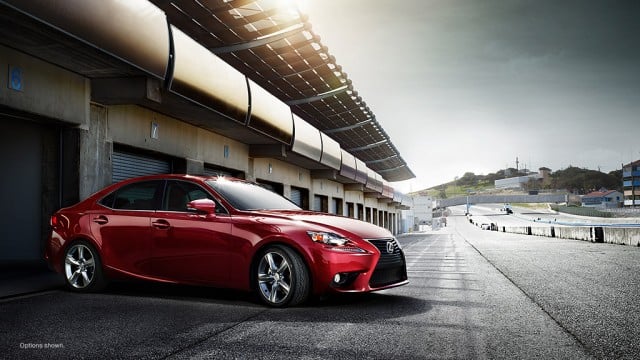 The race for dominance in the luxury segment has, in the U.S. anyway, been primarily held between the three big German manufacturers which, over the years, have turned the production, marketing, and sale of luxury cars into a science. However, for the second time in the last five months, Toyota's Lexus (NYSE:TM) has shown that it's a force to be reckoned with as well, as it outsold Mercedes-Benz (DDAIF.PK) in May, and came within 12,000 sales of toppling the leading BMW (BAMXY.PK).
It's likely that this gap will only narrow over the next several months and coming years, as Lexus is priming for the release of the NX, a compact crossover that will go toe-to-toe with BMW's X1, Mercedes' GLK, and Audi's so far unreleased (stateside, that is) Q3. The RC sports coupe will also be joining Lexus' lineup, which has long been devoid of any middle-ground performance offerings, save for the IS F sedan and the LFA supercar. The RC will compete with BMW's 4 Series, Audi's A5 and S5 (and maybe even RS5), and several of Mercedes' many coupes.
"The volume is not the goal, it's to do the right things," Mark Templin, the executive vice president of Lexus, told Bloomberg in an interview in Tokyo. "It's nice to know that people are responding to the new products we've launched. Over the last two years, we've had a string of hits."
Templin is referring to the redesigned IS line of sedans, as well as a general overhaul of the Lexus design language that now finds itself on everything from the CT 200h hybrid hatchback to the GS SUVs. It's defining characteristic is the hourglass shape of the snout, which has been met with mixed results in automotive circles, but seems to be well loved by the general car-buying public.