Look, Out Toyota: Here's Why Ford Is Feeling So Good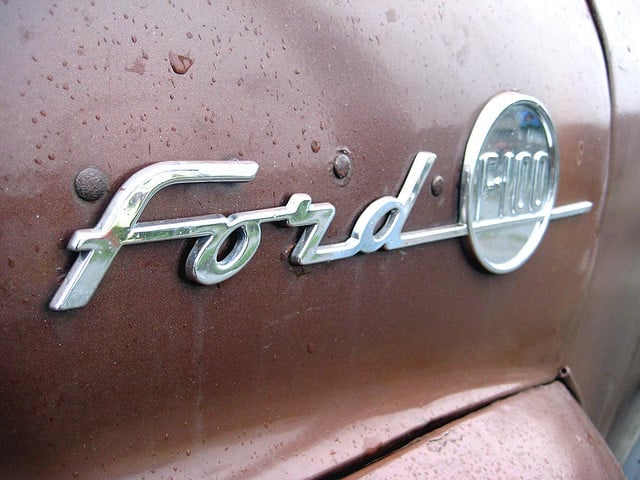 Ford Motor Co. (NYSE:F) CEO Alan Mulally told CNBC on Tuesday that his company is not worried about the slowdown of auto growth in China, while also addressing concerns about the company's performance in other emerging markets.
Data showed that sales for Ford in China slowed in the quarter that ended in June, the second straight quarter of losses in China for the automaker. But Mulally doesn't seem worried, telling the news outlet: "China is the largest automobile market in the world, and we're the fastest growing brand in China. Our best estimate right now is that [China] will continue to expand within that 6-8 percent growth range."
Mulally also addressed concerns about the economic slump in Europe, saying: "In Europe, we've seen a stabilizing of the economy and of the auto sales…Europe is a tremendous market for us…so we're going to continue to serve the European customers." The poor state of the European economy has lead to a general dip in car sales in the region.
In addition, Mulally recently announced that for the first time since 1925, as of 2016, Ford will no longer make vehicles in Australia. He didn't seem concerned that no longer producing vehicles in that country would have a negative effect on Ford's sales there, as the automaker will actually be expanding its portfolio in Australia to offer more options for its Australian customers.
On home turf, Ford is doing quite well. Ford executives recently said the company was down to a 40-day supply of its popular Escape and Fusion models, ramping up production at plants in Michigan and Kentucky in response to the high demand. The popularity of the Escape and the Fusion has helped Ford gain market share back from foreign rivals Toyota Motor Corp. (NYSE:TM) and Honda Motor Co. (NYSE:HMC).
Ford is not only challenging Honda and Toyota in the U.S., but also in China. The car company said its Focus model has doubled sales in China, making it the top-selling car in the world during the first quarter. Toyota has disputed those claims, saying the R.L. Polk data that Ford used was skewed, according to a report from Bloomberg.
Overall, Ford's feeling bullish about its prospects at home and abroad. The Detroit-based company has made huge gains in competing against Toyota and Honda. As one analyst quoted by Bloomberg said, "If the Japanese automakers don't take Detroit seriously in compact cars, it's going to be at their peril."
Follow Jacqueline on Twitter @Jacqui_WSCS
Don't Miss: 9 Most Fuel-Efficient Sedans of 2013.