Luxury Takes a Backseat as Honda Snags Green Car of the Year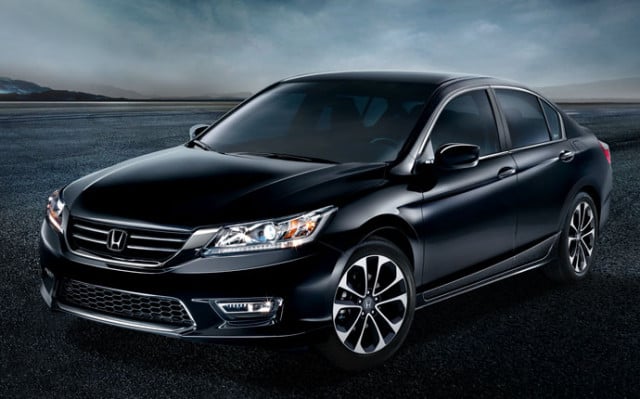 In a special ceremony at the Los Angeles Auto Show on Thursday, the Honda (NYSE:HMC) Accord was named Green Car of the Year for the entire range.
The Accord — already a popular car and a frequent inhabitant of the monthly top 10 vehicles — is offered with four powertrain options: four-cylinder and six-cylinder gasoline engines, a hybrid, and a plug-in hybrid. While the gasoline-only models are already quite efficient considering their nature, it was the hybrid that the Green Car Journal homed in on.
"Mainstream buyers have long found the Accord a popular choice because of its efficiency, functionality safety and value," Green Car Journal editor Ron Cogan said in a statement. "With the addition of exceptional hybrid and plug-in hybrid versions to the already fuel-efficient Accord line, Honda's Accord becomes an even more compelling choice."
The Accord Hybrid offers 50 miles per gallon in the city and 47 miles per gallon on the highway, comparable to numbers put up by the hybrid benchmark, Toyota's (NYSE:TM) Prius. But the Accord isn't a direct Prius competitor, as this is a midsize sedan, making those figures all the more impressive.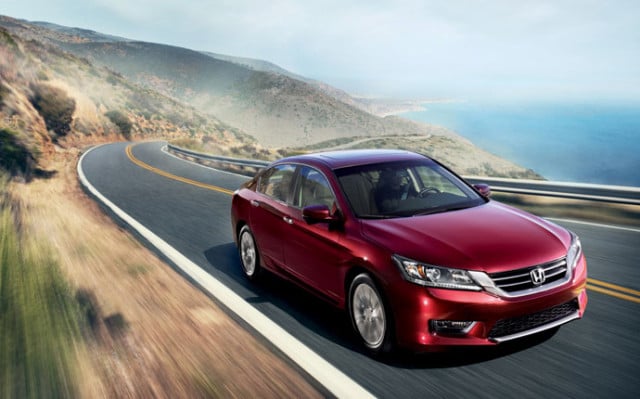 While the Accord Plug-in gets a tad less in both the city and on the highway, it can travel about 12 miles on a charge before using any gasoline, according to the Environmental Protection Agency. And though that doesn't feel like a whole lot, 12 miles is probably more than adequate for getting most people to the grocery store, if not back, as well.
And while most awards are handed out by automotive journalists, the panel judging this award was purpose-built: The Honda was chosen by Tonight Show host and famed auto connoisseur Jay Leno; Jean-Michel Cousteau, the president of Ocean Futures Society; Frances Beinecke, the president of the Natural Resources Defense Council; and Michael Brune, the executive director of the Sierra Club.
Past years' winners have included the compressed natural gas variant of the Honda Civic, the Chevrolet (NYSE:GM) Volt, and the Ford (NYSE:F) Fusion, presumably the hybrid or plug-in hybrid model. And for anyone wondering why an electric vehicle didn't make the cut, it's likely because none were eligible under the "car must be all-new or have significant changes for the new model year" regulation imposed by the Green Car Journal. 
The Accord was ultimately stacked up against the BMW 328d and Audi A6 TDI, both highly fuel-efficient, diesel-powered vehicles.
Don't Miss: 10 Top SUVs and Crossovers Under $25,000.