Maria Sharapova: Ford's Loss is Porsche's Gain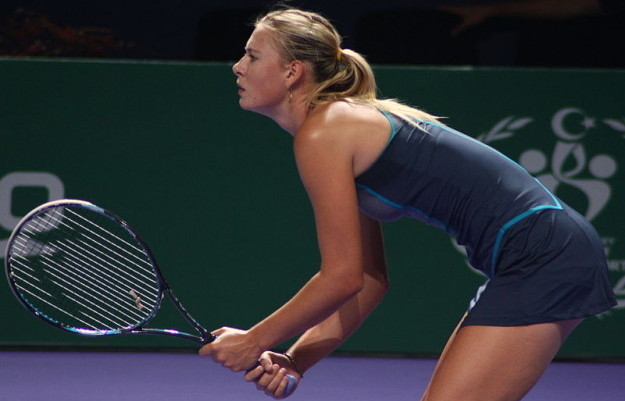 "Maria Sharapova is an exceptional athlete. She combines top performance in her sports with elegance and power. These are precisely the qualities that are embroiled in our sports cars," said Porsche (POAHY.PK) Chief Executive Officer Matthias Mueller when introducing the partnership between the tennis athlete and the luxury car brand on Monday, according to The Financial.
Sharapova's three-year endorsement deal marks the first time that the brand will be represented by a woman, and her partnership with the car-maker was made all the more surprising by the fact that the majority of Porsche buyers are men. But the company's decision to use the tennis star as the face of its luxury brand makes sense. As the number two women's tennis player in the world, she earns approximately $20 million annually from endorsements, a figure higher than any other female athlete in the world. Additionally, as Darren Rovell of ESPN.com noted, part of her allure is that she appeals to both men and women.
When the deal was announced, Sharapova was in Stuttgart, where the car-maker is based, to defend her Porsche Tennis Grand Prix title. She won the same tournament last year as well as a white 911 Carrera S Cabriolet, a model that underscores Porsche's appeal to men. According to research by automotive data website Edmunds.com, more than 88 percent of 911 buys are male.
Sharapova also endorses Nike (NYSE:NKE), Cole Haan, Danone Group's (DANOY.PK) Evian, Tag Heuer, and Samsung (SSNLF.PK). However, Porsche is not her first car deal; the athlete signed an endorsement deal with Land Rover in 2006, but that deal fell through after Ford (NYSE:F) sold the brand to Tata Motors (NYSE:TTM) less than two years later. That three-year deal was worth about $2 million annually.
Here how the Big 3 finished trading on Monday:

Don't Miss: Can Ford's Escort Resurrect as a Best Seller in China?