More Model S: Tesla Is Breaking Its Own Production Speed Goal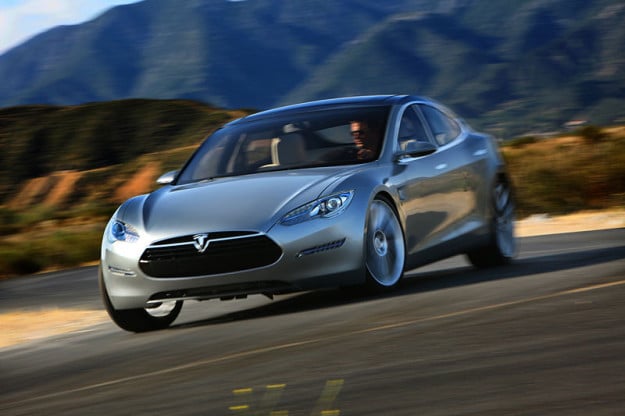 Tesla Motors (NASDAQ:TSLA) CEO Elon Musk understands the crux of economics: Supply must meet demand. And that's why he's making sure his company's production skills are up to par and delivering on its 400 vehicle-per-week promise.
The U.S. automaker's Model S sedan is growing in popularity and securing more and more sales, evidenced by the recent posting of the company's first successful quarter in 10 years. Fortunately for Tesla, the company's production pace is also following suite. According to Bloomberg, Musk said in an interview Wednesday that the car manufacturer is working at producing more than 400 vehicles per week, targeting a pace of 800 per week by late 2014. Looking further into the future, Musk hopes to eventually produce 500,000 vehicles per year — a significantly higher figure than the current 20,000.
Tesla will need to maintain and work to increase its current pace as it prepares to begin selling vehicles in Europe and Asia during the second half of the year. Musk is already predicting sales of 21,000 cars this year. And not only has the automaker witnessed its shares triple, it is also poised to join the Nasdaq-100 Index before the beginning of trading next week.
So if Tesla's recent good news is any indicator of the success that is to come, it will need to continue to bulk up its production and factory employment. It currently has 3,000 workers, including about 2,0000 assembly employees working to ensure Tesla doesn't miss its delivery goals like last year. The electric car maker failed to meet its 2012 5,000-car delivery goal, expanding its fourth-quarter loss.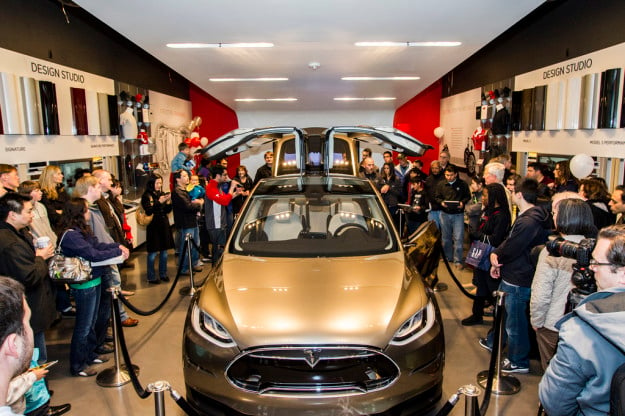 Bloomberg reminds us that Tesla's current production factory in Fremont, California, has served a wide variety of purposes. While General Motors Co. (NYSE:GM) predecessors first operated the site in the early 1960s, GM and Toyota Motor Corp. (NYSE:TM) shared it from 1984 to 2009. Tesla then took over in 2010 once the electric carmaker navigated its bumpy road to production.
It is this California factory that will be the production ground of the future Model X sport-utility vehicle, due out in late 2014, as well as a smaller and cheaper version of the Model S, and a compact SUV.
Don't Miss: Here's Why 2013 Is a Good Time to Be an American Automaker.