MyTouch Steers Ford to a Lawsuit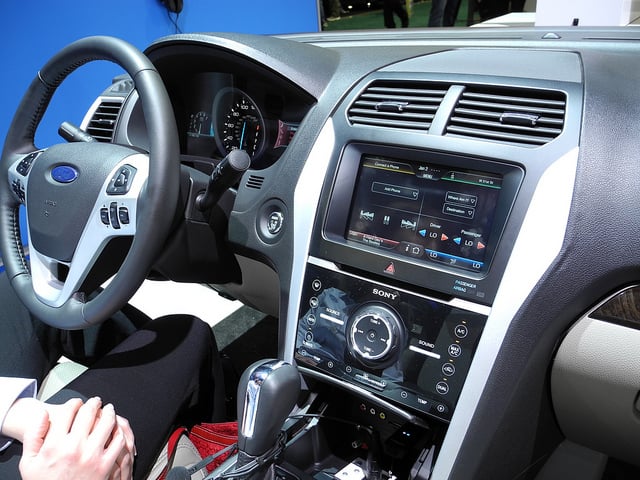 National law firm Hagens Berman Sobol Shapiro LLP is bringing a class action lawsuit against Ford (NYSE:F), alleging the company's infotainment system, MyFord Touch (and by default, the MyLincoln and MyMercury Touch), is defective.
Managing partner Steve Berman said that the MyFord Touch system is a theoretically "brilliant idea" that falls short in execution. In his statement, Berman wasn't so gung-ho about its actual performance. "In reality, the system is fundamentally flawed, failing to reliably provide functionality, amounting to an inconvenience at best, and a serious safety issue at worst," he says.
In total, the complaint reads through 41 pages, and describes the ongoing list of issues that the firm is addressing in its lawsuit. Hagens Berman Sobol Shapiro also goes so far as to describe the efforts that Ford has made in its attempts to patch up the system, which have apparently been unsuccessful.
Introduced by Ford in 2011, the MyTouch systems promised owners of Ford, Lincoln, and Mercury vehicles the ability to seamlessly operate audio controls, use a GPS navigation system, control climate systems, and operate a Bluetooth-enabled device. However, since its release, it's gotten some pretty harsh feedback from owners, who find it more of a chore to use than the simple knobs and dials that it was designed to replace. So much so, that Ford is working backwards and bringing a more analog approach to its dashboard.
According to the suit, the system fails even while controlling crucial vehicle functions, such as the defroster and rear-view camera, whose controls are routed through the system.
It also points out consumer complaints involving the vehicles' GPS navigation systems. According to the complaints, these problems involve the touchscreen turning off, and then turning back on, with a message saying it is "performing scheduled maintenance," and leaving the driver without any directional guidance.
Additionally, the lawsuit claims that Ford has demonstrated it is aware of the problem, having issued several technical service bulletins and software updates. The complaint documents a number of consumer complaints in the National Highway Traffic Safety Administration's database, all detailing issues with the touchscreen system, Hagens Berman's statement says.
Don't Miss: 8 Ways Tesla Is Helping Elon Musk Gloat Away to Glory.