New Toyota Director Recommends Learning from Detroit Bankruptcy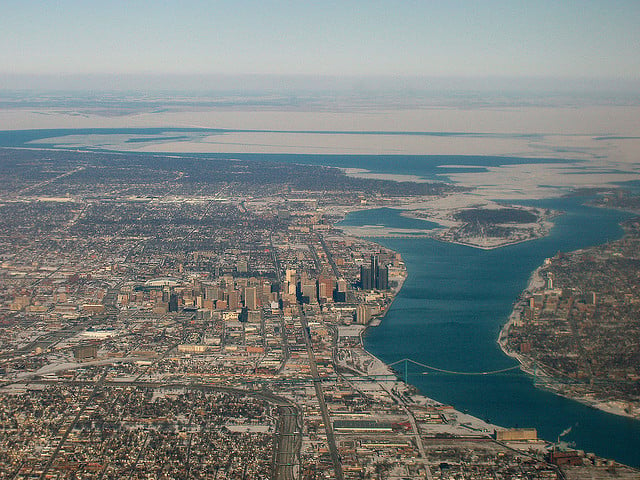 Mark Hogan — former General Motors (NYSE:GM) and current Toyota (NYSE:TM) board member — made his public debut on Tuesday as the first foreign-born, external member of the Japanese automaker's board of directors, and he already had a message for his new employer and American automakers.
Speaking at a nearly hour-long press conference, Hogan said he was hired to provide valuable insight into Toyota, and his first piece of advice came in the form of this recommendation: Detroit's bankruptcy should be a warning to the company, and any other automaker, not to ignore signs of changing market trends or react slowly to economic downturns, reported Automotive News.
While the Motor City's bankruptcy was the largest municipal bankruptcy in U.S. history, Hogan did state that the Chapter 9 filing would help Detroit in the long run, predicting that positive results would be seen within the next 18 months. In his estimation, the city's financial troubles resulted from "weak-willed politicians" who did not cut back spending, even while the population and, correspondingly, the local tax base shrunk. "I believe [the bankruptcy filing] will help correct the situation within the next 18 months for the betterment of Detroit and for the betterment of the auto industry, particularly the Detroit 3," he continued.
"The lesson, for companies like Toyota, is to not wait on decision-making that has to do with downturns in any market that they participate in," said the former GM vice president, according to the publication. "The company can and must anticipate structural changes and make those hard decisions before it's too late," he added, using the errors made by Detroit's leaders as an example of what can result from mismanaged decision making.
As for Toyota, the company "has always admired and learned valuable insights from Detroit automakers and their partners," he told The Detroit Free Press. "And I've worked in those circles for many years."
Indeed, from the company's decision to add Hogan to its top brass, Toyota appears to be very interested in his valuable insights. He is the first director from outside the company appointed in its entire 76-year history. However, as Toyota seeks to carve out market share at a global level, and fights against so-called protectionist efforts by U.S. automakers, "having someone on the team with an 'in' with the American auto industry could work as a plus for Toyota," Credit Suisse auto analyst Issei Takahashi told the publication.
"I see my role as listening to global voices outside of Japan and sharing insights that will help Toyota respond more quickly to changes in society," Hogan told the Free Press. In his interview on Tuesday, he also noted that he had been headhunted by President Akio Toyoda to inject outside opinion into the all-Japanese board.
Toyota has been criticized of "ossified decision-making and navel-gazing groupthink," noted Automotive News in its coverage of the press conference. Similarly, company insiders have said the problem is Toyota's reluctance to delegate authority to regional operations, and the company's failure to listen to regional chiefs, as the reason for the acceleration-linked recall in 2009 and 2010.
"The lesson learned for Toyota in the most recent example was: was there enough speed to respond to the crisis," Hogan said at the conference. "The recent organizational changes and change in the philosophy in the way the company makes decisions on a global basis is certainly a strong response to that experience."
Hogan has worked with Toyota before. In 2010, he was hired as an external analyst.
Follow Meghan on Twitter @MFoley_WSCS
Don't Miss: This New Ford Technology Could Change Auto Security.