Nissan and Ford Face Major Rebranding

While pricing and configurations for the 2014 Infiniti Q50 were revealed several months ago, it appears that some leaked documents may reveal more hints of what's to come for Infiniti, which is owned by Nissan Motor Company. InfinitiQ50.org has uncovered leaked order guides for Infiniti's Q50 and Q60 model lines for 2014, revealing more details of the impending product line.
According to the order guides, the rear-wheel drive Q50 will only be available through special order. All three Q50 RWD models display "Sold Order Only" on the model, mix, and MSRP page. The Q60, renamed Q60 Coupe and Convertible, does not reflect major differences. Only the exterior coloring seems to have major changes, with a new Venetian Ruby hue added to the palette.
Infiniti is in the process of attempting to overhaul its brand under the leadership of former Audi CEO Johan de Nysschen, who is serving as Senior Vice President of Nissan Motor Company in charge of the Infiniti division. De Nysschen introduced a 25-year comeback plan for Infiniti based in his experience running Audi. "It took us 25 years to bring Audi back in the US. This kind of thing takes a long time," he explained.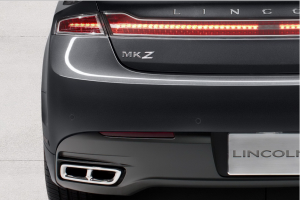 Similarly, Ford (NYSE:F) is attempting to rebrand its Lincoln luxury brand, which currently sits in eighth place in the American luxury segment of automakers. Industry analysts expect the resurgence of Ford's luxury brand to be far from easy and Lincoln executives share that sentiment. "This is going to be a long road…remaking Lincoln," Jim Farley, a Lincoln executive, told the media.
While their May record of 3,300 cars sold was the most since 2007, analysts are still wondering if the Lincoln brand can continue to gain traction. To supplement the Lincoln MKZ, Ford will be rolling out a new MKS sedan, the MKC compact crossover, and a complete reboot of the popular Navigator. Considering Ford's incredible success in bringing their main auto line back to the forefront of American consumers, it's not too far-fetched that it could do the same with their luxury line.
Don't Miss: Toyota Picks Supply Chain Over Layoffs to Cut Costs.