Nissan Sees Less Congested New York With Its Taxi of Tomorrow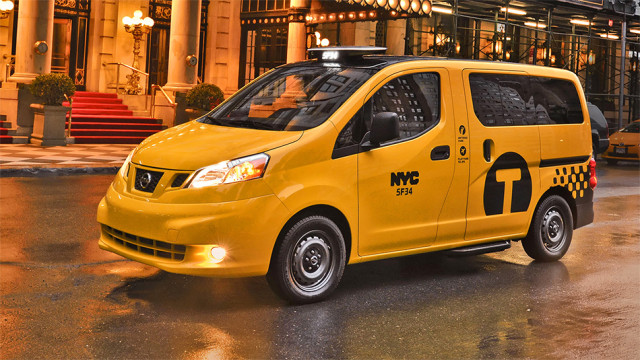 For many years, the Ford (NYSE:F) Crown Victoria was the go-to taxi of choice for New York's fleets of people movers. Even though Ford has discontinued the production of the popular sedan, scores of them still serve in the busy city, and show little sign of being taken out of action entirely for some time. However, the fleet is aging, and as companies are scrambling to serve as its replacement, Nissan believes that it has the answer.
The NV200 is Nissan's smaller cargo van, which the company found — with a few adjustments — also makes an ideal taxi. The passenger-friendly NV200 also incorporates reading lights, sliding doors, climate controls, passenger air bags, electrical outlets, and antibacterial seats — and that's all standard.
After two years of comparisons, New York City ended up choosing the NV200 as its official taxi to cart around the 600,000 people or so each day. A 2.0 liter four-cylinder engine will help the NV200 remain fuel-efficient, on the 70,000 mile route that New York taxis drive annually. More importantly, the NV200 offers more space on the inside, but actually takes up a smaller footprint than its predecessor, which Nissan says will "cumulatively open up about five acres of space on New York City's notoriously congested streets, reducing gridlock and pollution in the process."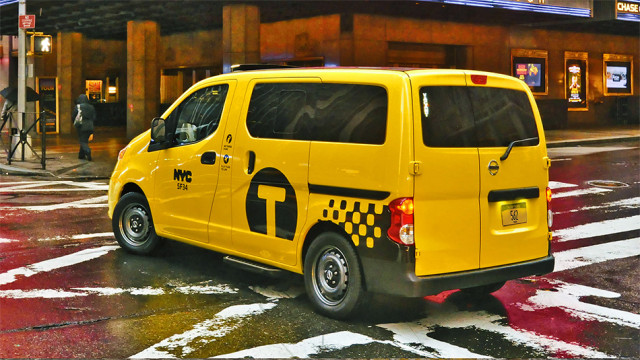 However, the NV200′s future in New York is still uncertain. Reportedly, the Bloomberg administration was pushing to require cab service owners to purchase NV200s moving forward when replacing their vehicles, but that initiative was challenged back in October after a State Supreme Court judge ruled that the city had exceeded its authority with the new program. The city is filing an appeal, which will be heard next month.
That hasn't stopped Nissan from pushing forward with its NV200 plans, though. Nissan has started the production of the e-NV200, which as you can imagine, is the NV200 but with an electric powertrain. Think of the Leaf, but on a commercial scale. The e-NV200 should be arriving in Japan sometime during fiscal 2014, according to reports.
Taxi operators in New York have already started purchasing the NV200 for their fleets, David S. Yassky, the Chair of the Taxi and Limousine Commission, told the New York Times. Yassky estimates that that about a dozen Nissan minivans are now in service in New York streets, and "many fleet owners are quite interested," he said. "Once they get somebody else's positive experience, they'll move to buy. I expect you'll see a lot in the next few months."
Don't Miss: 2015 Ford Mustang Convertible Gets Its Global Closeup.