Nissan Wants to Make More of Its Cars Stateside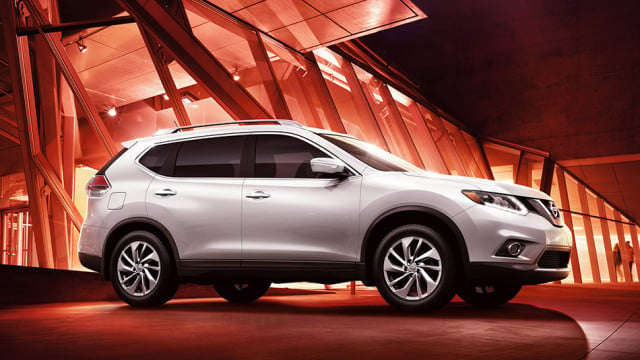 On the heels of what proved to be a very strong month for the Nissan (NSANY.PK) brand in the United States, the company has revealed that it is planning a production ramp to build more of its cars here in the country. Fred Diaz, Nissan's vice president in charge of sales and marketing for the United States, said that Nissan is aiming for a goal of 85 percent local manufacturing rate. The company has been building cars in America for more than 30 years now.
"Any issues of us taking advantage of the value of the yen, we want to dispel that," Diaz said in a speech to the Automotive Press Association at the Detroit Athletic Club, per The Detroit News. Diaz is referring to an advantage that Japanese manufacturers have obtained as the yen's value falls against the dollar, much to the chagrin of local automakers, who are finding it hard to keep up with the ability to lower prices on their vehicles as a result.
During the recession, Nissan took it as an opportunity to begin moving more of its production across the Pacific. "While a lot of people retrenched, instead, we leaned into it and we continued investing and in fact made over $5 billion in investments, bringing a lot of production from Japan to the United States and to Mexico," he said.
He also noted that Nissan has added more than 8,000 new jobs in the United States over the past five years. "We've increased production by over 22 percent recently and also increased our exports to other countries outside the United States by 100,000 units," The Detroit News quoted him as saying.
Diaz also pointed out that Nissan is resonating particularly well with minority buyers, and that the brand can use this strength to build on in the future. "(We) have one of the most diverse customer bases in the entire automotive industry," Diaz said, noting that more than 34 percent of Nissan's customers are "ethnically diverse."
Despite Nissan's push, however, there are analysts who aren't feeling sure that the company can maintain its growth. "We see them forecast for 1.15 million in 2014, which is slightly up from 2013. But we see them flat throughout the rest of the decade," Stephanie Brinley, of IHS Automotive, told The Detroit News. "Compared to some of the other companies, there's not as many new additive products coming."
Nissan currently operates three factories in Tennessee and employs more than 20,000 people across the country.
More From Wall St. Cheat Sheet: