Nissan's Latest Leaf Problem: Supplying the Demand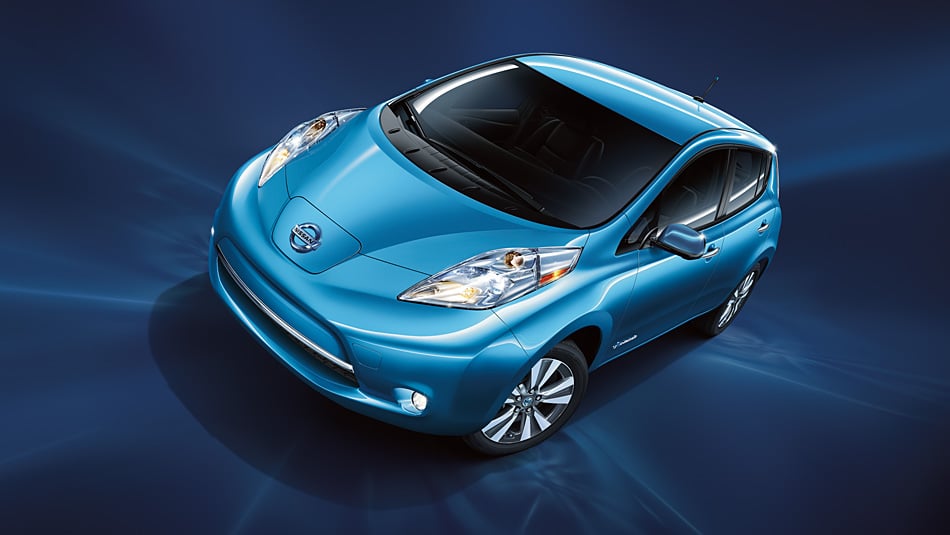 Nissan's decision to drop the price of its Leaf electric vehicle in order to move units has done exactly that — so much so that the carmaker is looking at a Leaf shortage throughout the rest of the summer.
One of the biggest complaints — and ultimately, the weakest link in the electric vehicle supply chain — is the comparatively high prices that EVs command in relationship to their gasoline-driven counterparts. While the Leaf is a small compact car that compares to other vehicles costing thousands less, at least in terms of size and utility, and without the problems of range anxiety, it is other EV unknowns that have suppressed demand for the cars.
Nissan introduced a trim line early this year that cut the base price by more than $6,000, to $29,750. And that's before a $7,500 federal tax credit.
With its more affordable price tag, the Leaf is now more competitive with other cars in its class, and people are flocking to Nissan dealerships to give them a shot. The company is selling more than 2,000 units a month — quadruple its year-ago volumes — and Nissan continues slowly ramping up its assembly process at its facilities in Smyrna, Tennessee, which boasts a production capacity of 150,000 units per year.
"We're going to be short on inventory all through the summer," Erik Gottfried, Nissan's director of electric vehicle sales and marketing, has been telling dealers. "It will be late fall before we can produce enough to satisfy everybody.
"Not every dealer has pursued selling the Leaf yet," Gottfried added. "But what we've seen lately is that one dealer in a city will start marketing the car and have great success with it. Then the other dealers in the market will realize there's a real opportunity and start marketing it, too."
Like Nissan, other manufacturers like Ford (NYSE:F) and Honda (NYSE:HMC) have lowered the prices of their EVs to help boost demand as well. And it's been working: While critics frequently point out that electric cars wouldn't sell without price drops, the gestures are merely bringing the inflated prices of the cars down to levels that the market demands for that class of cars — in the Leaf's case, a hatchback. Meanwhile, Tesla Motors's (NASDAQ:TSLA) Model S sedan
has been selling well without the need for significant cuts, as it competes in the luxury car segment.
With more EVs on the road, investments in the supporting infrastructure are becoming more feasible, breaking down the barriers that have kept EVs so prohibitive for the majority of the population. Add to it advancements in battery technology and charging, and electric-powered transportation is becoming an increasingly practical alternative.
Don't Miss: Ford's New Challenge: Life Without Supply Problem Solver.