Not Making That Mistake Again: Ford Plans Ahead for Economic Downturn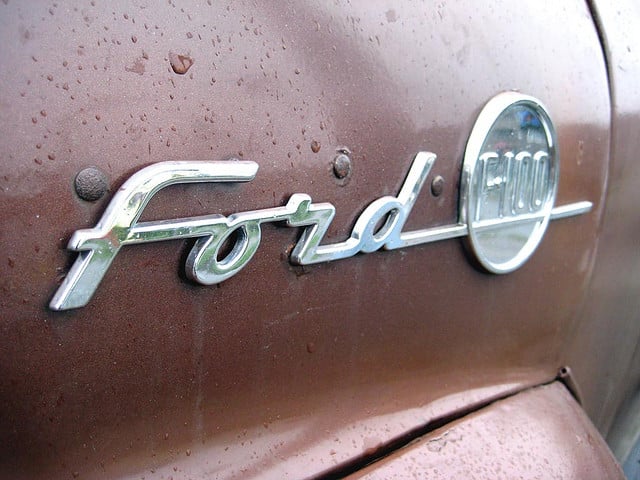 As the economy recovers and Ford Motors (NYSE:F) is able to realize some much-anticipated resurrected success, the U.S. automaker is already ready to set ambitious plans for the future. Reuters reports that its mid-decade plans include a higher dividend and a 25 percent increase in capital spending, demonstrating that although Ford is reveling in success now thanks to a recovering economy, it is already sustaining itself for an economic downturn in the future.
Bob Shanks, Ford's chief financial officer, believes that the car manufacturer should work with its momentum in the present and increase its capital spending while it can. That's why he expects Ford's capital expenditures to hover around $7.5 billion by mid-decade, higher than its previous forecast of $6 billion.
Ford is also working to sustain its investment grade credit rating by offering its capital to shareholders in the form of a dividend as that protects the automaker against loss during an economic downturn and also helps boost its earnings. In addition, Reuters reports that Ford plans to keep an average of $20 billion always in automotive gross cash, putting its total automotive liquidity at $30 billion.
These aggressive and ambitious plans illustrate that the second largest U.S. automaker has seen what an economic downturn can do to the company, and is committed to not falling into that trap again. During the 2009-2010 industry crisis, Ford was only saved from bankruptcy and the same fate of its U.S. competitors, General Motors (NYSE:GM) and Chrysler Group LLC, due to the $23 billlion it borrowed in 2006. Now, as Ford continues to recover from that decline, it is working to continue to sustain itself for the future.
Ford's ever-growing pension fund is another thorn in the car manufacturer's side that it has had to combat, spending $5 billion on pension contributions in 2013 and expecting to contribute another $2 to $3 million for the pension plans from 2014 to 2016. But fortunately, Ford has recently been able to see an end in this pension debt cycle as rising interest rates and big-money cash injections finally begin to help the Dearborn, Michigan-based automaker see that an end is in sight. Ever since Ford's restructuring in 2006, the company has been working to pump the necessary money into its pension fund, hoping to reduce the gap that sat around $9.7 billion at the end of 2012.
Now, Ford is focusing on continuing to make big payments to these salaried retirees in hopes that its new plans, coupled with an increase in capital expenditures and higher dividends, will help it sustain itself now and brace it for the future.
Don't Miss: 8 New Trucks to Buy Under $30K.