Racing Games: GM Is Taking Notice of Tesla's Success

Nearly a decade after its creation, Tesla Motors (NASDAQ:TSLA) is now making industry ripples large enough to put the big guns at General Motors (NYSE:GM) on notice. And it doesn't get much bigger than GM's head honcho Dan Akerson, who has said that he doesn't want to be caught off guard by the "potential disruptive force" that is Tesla Motors.
GM Vice Chairman Steve Girsky says that Akerson has actually formed a small committee with the sole purpose of studying the EV startup, and attempting to determine what effect the company could have on GM and its 104-year old legacy.
"He thinks Tesla could be a big disrupter if we're not careful," Girsky said. "History is littered with big companies that ignored innovation that was coming their way because you didn't know where you could be disrupted."
Since the recession in 2009 that saw GM file for bankruptcy — and subsequently salvaged by the U.S. government — Akerson has been mounting efforts to reorganize the automotive giant, in a quest to turn the company into the most profitable car maker in the world. As a result, he isn't taking his chances on what seems like a small threat to the company's international dominance — at least for now.
General Motors has already established itself as a leader in the plug-in hybrid scene, with the Chevrolet Volt. However, the Volt's steep price tag of nearly $40,000 has resulted in slow sales, and the company is reportedly back at the drawing board for the new model, which is expected to hit the market by 2015 or 2016, judging by hints dropped by Akerson. The company is also looking to bring the price down significantly.
Though Tesla's Model S sedan starts at nearly $30,000 more than the base Volt, the 100 percent electric car still outsold the Volt during the first quarter. Tesla's car even uses a similar skateboard-style chassis that GM had introduced as a potential platform for fuel-cell vehicles years ago.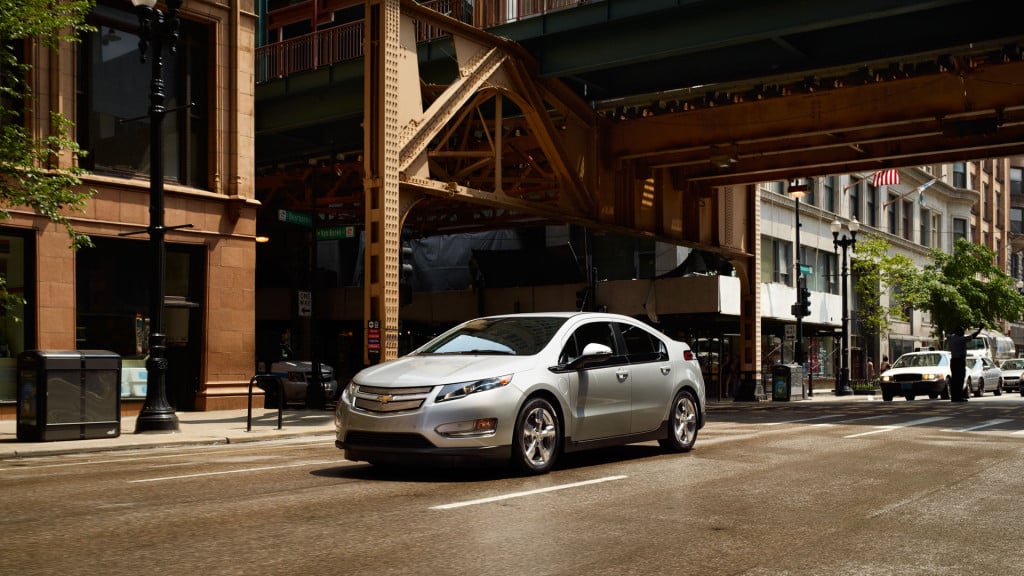 "That's what they used," Girsky said. "It's fascinating. I don't know if it's going to work or not work. All I know is if we ignore it and say it's a bunch of laptop batteries, then shame on us."
This new mode of thinking is quite a departure from GM's historic mindset, Girsky notes. "In the old days, they would've said, 'It's a bunch of laptop batteries and don't worry about it and blah, blah, blah,'" Girsky said. He added, Akerson's "view of the world is this kind of thing can change, can impact our organization. It may not be in his lifetime here, but it will be in somebody's lifetime. And we need to be prepared."
Don't Miss: Chevy Silverado's New Ad Guns for Truck Drivers' Tender Side.