Recall: Toyota's Hybrid Hopes Hit Hiccup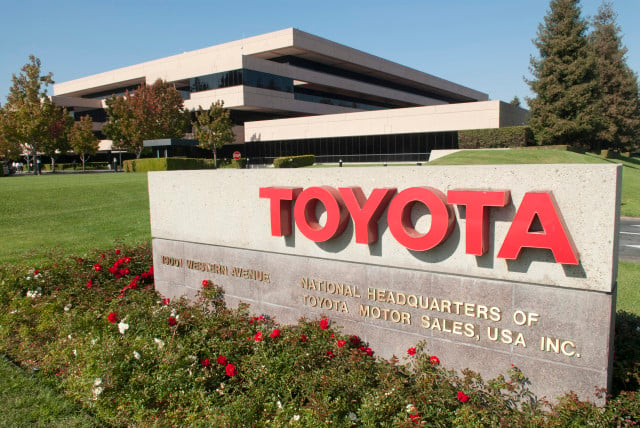 Toyota Motor Corp. (NYSE:TM) announced two massive recalls affecting 235,000 vehicles in the U.S., Japan, and Europe on Wednesday — not a good sign for a company hoping to keep up with renewed competition from Detroit automakers.
According to Toyota, the first recall involves approximately 133,000 vehicles, specifically 2006 through 2010 Highlander hybrids and 2006 through 2008 Lexus RX 400h's. Both cars are hybrid SUVs.  The vehicles are being recalled due to heat damage experienced in the hybrid system's inverter caused by problems with transistor circuits.
Toyota said that if the damage occurs, most of the time, the vehicle will enter "limp home mode" after flashing warning lights. The company did say that in some cases the damage could cause the hybrid system to shut down completely, which leads the vehicle to stop while being driven.
The second recall involves 102,000 2006 through 2011 Lexus IS 350, IS 350C, and GS 350 vehicles. A problem in the engine's assembly process has caused bolts to come loose from the variable valve timing control device, which can also lead to the car stopping while being driven. Toyota said an "abnormal noise" heard just after starting the vehicle is a warning sign that the bolts are loose.
Just last week, Toyota unveiled some details about the new Toyota Prius, which will reportedly get even better gas mileage than previous models. Toyota's reputation as the most environmentally friendly car company rides almost completely on its innovative hybrid technology, something that the company believes will remain viable for years to come despite competition from electric vehicles. Toyota's senior vice president of sales, Bob Carter, said his goal is for the company is to sell 5 million hybrids in the U.S. by 2016.
Since Toyota depends so heavily on hybrids, its hybrid vehicles need to be perceived as dependable by consumers. Recalls like this one don't help the company convince customers that hybrids are safe and reliable. A Toyota spokeswoman told Reuters that no injuries related to either recall have been reported.
Follow Jacqueline on Twitter @Jacqui_WSCS
Don't Miss: Toyota Explores a Tundra Engine Menu Expansion.