Record North American Sales Give Ford Another Bumper Quarter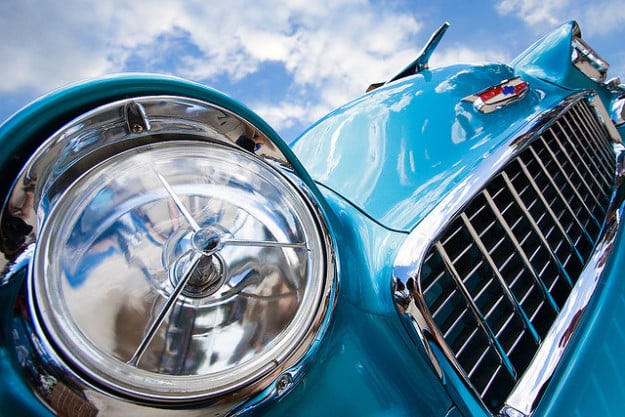 In the first quarter, Ford's (NYSE:F) earnings rose 15.6 percent while revenue jumped 10 percent from the year-ago period. Results were made all the more impressive by the fact that the automaker generated strong growth in both its top and bottom line despite worsening conditions in Europe, high construction costs in Asia, and devalued currency in South America.
At the time, analysts attributed this success to the popularity of the automaker's "supersegment" — a category including the Fiesta, Focus, Fusion, and Escape that Ford has said is the fastest-growing in the industry. That category was especially popular in North America, where  the company posts its highest quarterly pretax profit —  $2.4 billion — since 2000.
Results for the second quarter, released Wednesday morning, showed better-than-expected profit created partly by an increase in truck sales, partly by higher vehicle prices, and, luckily for Ford, partly by stronger results outside its core North American operations. In the last quarter, Ford earned all but $6 million of its $35.8 billion in revenue in North America. This quarter, record sales in North America and Asia, along with diminishing losses in Europe, pushed second-quarter net income up 19 percent from a year ago to $1.2 billion.
"I think we're at the beginning of the phase where over the next several years you'll start to see the operations outside North America take on more and more significance," Chief Financial Officer Bob Shanks told Reuters reporters in Dearborn, Michigan. "You're starting to see what's possible."
The automaker posted profits of $177 million in Asia and $151 million in South America. Its losses in Europe shrunk from a $404 million record in the year-ago quarter to $348 million. Taken together, operations in those three regions broke even, which was better than the first quarter's combined loss of $600 million. Now, Ford expects losses in Europe to total $1.8 billion for the year, in line with 2012's results and down from the $2 billion loss it forecast earlier this year.
Still, sales in North America continued to carry the company. In reporting revenue of $38.1 billion, an increase of 15 percent from the same quarter a year ago, Ford surpassed analyst expectations. The results prompted Ford to increase its full-year outlook, and pretax profit is expected to equal or surpass 2012′s results.
"Ford has seen their market share increase to 16.5 percent in the United States, a close to one-point increase compared to the first six months in 2012," Kelley Blue Book senior analyst Alec Gutierrez told The New York Times. "Although North America will likely be a bright spot for Ford, we expect to see continued weakness in both the South American and European markets, which should at least partially offset gains in North America."
Shares, which have advanced over 34 percent this year to date, gained 2.54 percent to trade at $17.37 Wednesday afternoon.

Follow Meghan on Twitter @MFoley_WSCS
Don't Miss: Is Ford's Hiring Push Indicative of Big Earnings?