Redesigned Insignia Proves GM Opel Is Down, But Not Out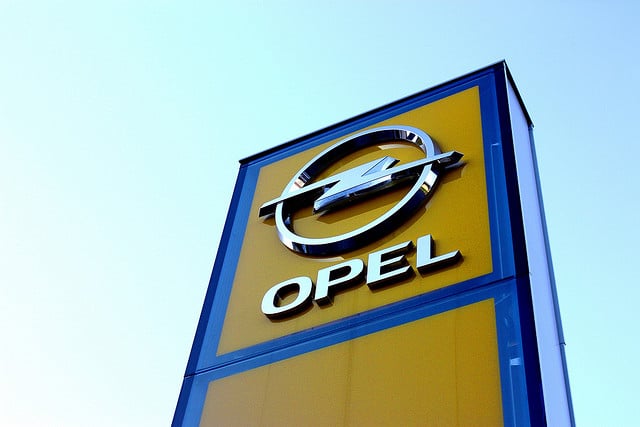 General Motors's (NYSE:GM) Opel division wants to prove to its consumers that it is here to stay, and it hopes that the launch of its redesigned Insignia will help it do just that. According to Bloomberg, the U.S. automaker's European unit began production of its mid-sized 24,235-euro car Thursday, reflecting the eighth model out of 11 that GM Opel has introduced to silence customer concerns over the division's precarious future.
The refreshed Insignia will be rolled out with the option of  turbo diesel or gasoline motors along with touch-pad and voice-activated navigation as well as radio and wireless controls. Wolfgang Schaefer-Klug, head of the division's works council, explained Thursday that the Insignia's production marks a "sign of the motivation and commitment our team has to returning Opel to the path of success."
GM's European division was hit especially hard when the U.S. automaker navigated its bankruptcy woes almost four years ago. Opel, also with the U.K. brand Vauxhall, have lost more than $18 billion since 1999 and when GM was seemingly headed for disaster before its government bailout in 2009, consumers doubted that the brand would be able to survive the bankruptcy.
The Detroit-based automaker considering selling the unit to Canada's Magna International Inc or Russia's OAO Sberbank, but ultimately decided to keep the business, hoping that with a reorganization it could once again become profitable.

Since that time, Bloomberg points out that Opel has undergone five management turnovers. The current Opel Executive Officer Karl-Thomas Neumann took over in March, but vows to show the unit's new commitment to stability. Juergen Gietl, managing partner of Brand Trust GmbH explains that, "If the Opel brand lacks anything, it's continuity. The permanent change in management and promises as well as the announcements of plant closures eroded the trust of the employees and the customers," but "Opel has too many fans to vanish completely."
Now, the Insignia will work to prove that Opel is in fact here to stay, and is only one step one the unit's overall road to success. It'll join the recently launched Mokka compact sport-utility vehicle and the Adam city car, both which have registered an impressive number of orders since their introductions in October and January, respectively.
Don't Miss: Old Glory: 8 Most American Trucks to Buy.