Revealed: Honda's New Hybrid Has a Price Tag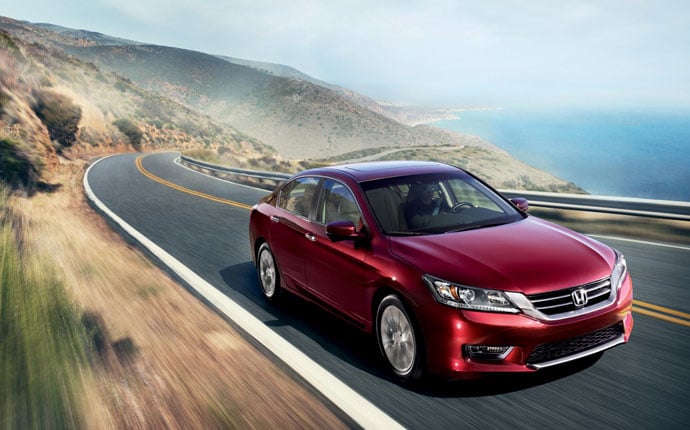 Honda's (NYSE:HMC) redesigned Accord has been selling quite well for the company, and has been a frequent guest among the top-ten best selling cars of the month throughout the year. Impressive still, this was before the release of the hybrid variant, which on an industry level, has been playing an increasingly crucial role in vehicle sales. The Accord's powertrain consists of a 2.0-liter four-cylinder gasoline engine, hooked up to a continuously-variable transmission (or CVT), and a pair of electric motors. "It's similar to the setup used in the Accord Plug-In Hybrid," GreenCarReports points out, "but with a smaller battery pack that does not plug in."
GreenCarReports goes on to explain that one of the electric motors acts as a generator to recharge the battery during regenerative braking while the other motor powers the car either by itself or with assistance from the engine, much like the now-conventional hybrid setup. The result is an Accord that is good for 47 miles per gallon combined. That's 50 in the city and 45 on the highway. The Accord Hybrid offers three driving modes to help optimize fuel economy, too. Drivers can choose from "EV Drive," "Hybrid Drive," and "Engine Drive."
This bundle of fuel conservation and efficiency is going for a newly-revealed starting price of $29,155, with a mid-level EX-L model going for $31,905, and the top Touring model starting at $34,905.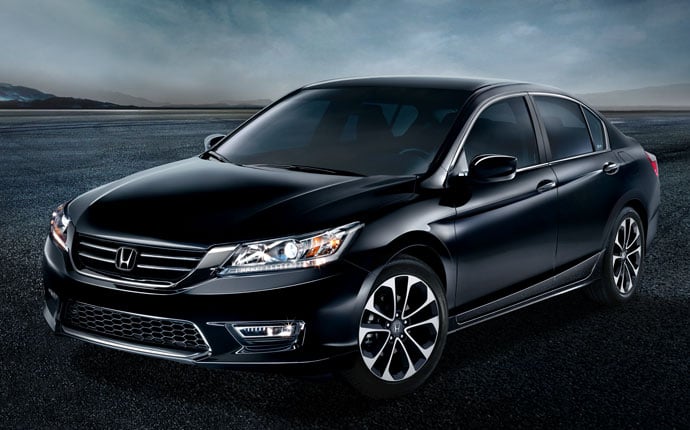 This puts the Accord Hybrid above its competition — at least from a price perspective. The Ford (NYSE:F) Fusion Hybrid, which matches the Honda's 47 miles per gallon combined, asks just $26,995 with its destination fee included (at its base trim), while a 2013 Hyundai Sonata Hybrid starts at $26,445 and its 2013 Kia Optima Hybrid sibling begins at a sticker price of $26,700. Even the 2013 Toyota Camry Hybrid starts at a cost of $26,950. However, while the Honda is more expensive, it trumps the Camry Hybrid's 41 miles per gallon, and both the hybrid Hyundai's and Kia's 38 miles per gallon. So it appears the Ford is the most comparable rival of the lot.
However, Honda's premium isn't just reserved for the hybrid. Honda has always been on the more expensive side of the entry market. Its 2013 Civic sedan starts at $18,165 (excluding the destination charge), while the 2013 Ford Focus starts at $16,605. Likewise, the Honda Fit — it's smallest model in the U.S. — starts at $15,425, to the comparable Ford Fiesta's $14,000.
In that perspective, the $3,000 or so premium over the Fusion Hybrid doesn't seem so out of place. Additionally, Honda has a near-meticulous record of reliability and commendable resale value down the road, both of which offer further justification of Honda's added price premium.
Don't Miss: 5 New Cars Scoring Sky-High on Value.