Riding an Earnings High, Ford Turns to the Middle East and Africa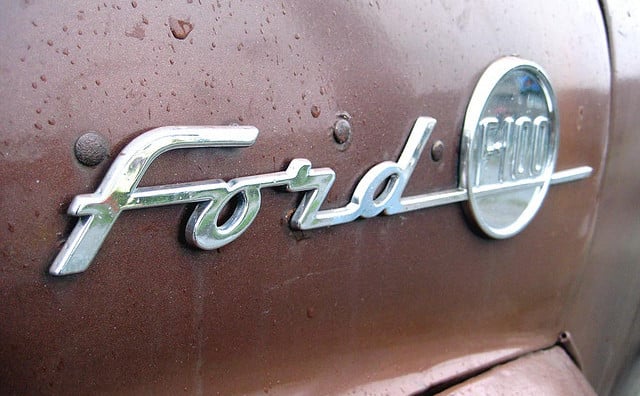 Ford Motor Co. (NYSE:F) announced plans for a new business unit encompassing its operations in the Middle East and Africa on Tuesday in advance of the Dubai International Motor Show.
The new business unit will combine Ford's operations across 47 different markets in the region, an area where Ford and Lincoln sales have grown 60 percent in the last four years. Over the next two years, Ford is planning to release 17 new or updated vehicles in the regions through both Ford and its luxury brand, Lincoln. Slated for release in the region first are the Ford Fusion sedan and Ford EcoSport small SUV, according to a company press release.
"The Middle East and Africa is poised to become one of the next big automotive growth markets and we want to be there for these customers with great new cars and trucks," said Stephen Odell, president of Ford Europe, Middle East and Africa, speaking Tuesday at the show and quoted in the release. "Ford and Lincoln sales have grown 60 percent in the Middle East over the past four years, and we expect total industry sales in the combined Middle East and Africa region to increase nearly 40 percent to around 5.5 million units by 2020."
Ford said the new unit, its fifth globally, will have its headquarters in Dubai. The priorities for the new business unit, which was created under CEO Alan Mulally's One Ford initiative, are to bring more vehicles to customers in the region, provide more support for Ford dealers there, and improve the accessibility of parts and services for Ford vehicles.
Ford reported third-quarter earnings that smashed analyst expectations. Earnings came in at 45 cents per share, a growth of 5 cents versus a year earlier; the company's revenue of $36 billion beat forecasts by $2 billion; and Ford's performance during the first nine months of 2013 brought in pretax profit of $7.3 billion, which is a billion more than the first nine months of 2012.
Improvements in Ford's operations in China and Europe helped drive those results, and with the new unit, Ford is banking even more on international expansion. The Middle East and Africa unit will begin posting earnings in the first quarter of 2014.
Follow Jacqueline on Twitter @Jacqui_WSCS
Don't Miss: 10 Cars That Absolutely Killed It in October.