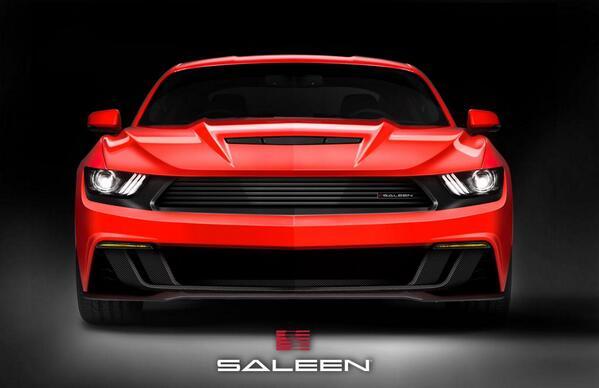 With the release of its new Mustang just around the corner, Ford's (NYSE:F) shoppers aren't the only ones getting excited. Tuners and aftermarket specialists have been salivating for the opportunity to apply their skills and talents to the new car, which will undoubtably be immensely popular — and since the Mustang is going global for the first time, the market opportunities for these companies is considerably larger than it ever has been before.
Saleen (OTC:SLNN) is among the top vendors of such products, having started out in 1984 with the Fox body Mustangs before branching out into Camaros, Challengers, and its own creations, like the critically acclaimed Saleen S7. Saleen made waves more recently when founder and CEO Steve Saleen announced that it would be turning its attention to the Tesla (NASDAQ:TSLA) Model S sedan, the first time it has tried its hand at an electric car.
The new Saleen, dubbed the Saleen 302 (named after the famed Ford V8 engine from the 1970s and '80s), has seen some obvious aerodynamic enhancements, with the more pronounced front splitter (which looks like it could be carbon fiber), and that menacing hood scoop implies that Saleen's attention wasn't completely absorbed in new bodywork and aerodynamics. The new hood, with it's sharp creases and the smiling grille make the car look relentlessly sinister — and we can't wait to see the rest of it.
"With this model being the first major Mustang redesign since 2005, we took this as an opportunity to push the limits in both design and performance," Saleen's company said with the release of the photo. "We feel this latest Saleen Mustang model is perfectly positioned as the next American exotic, campaigning on the world stage."