"This is our award that picks one vehicle — or a line of vehicles — that we consider to be the greenest new vehicle[s] launched for the new model year," John Voelcker at Green Car Reports wrote back in November, regarding the publication's annual Best Car to Buy for 2014 award. "To be eligible," he said, "vehicles must be available for purchase by April 2014. At least one High Gear Media editor — preferably several — must have been able to drive and review the vehicle by December 1, 2013."
Well, April is here, and many of the five cars we featured then are now available in showrooms. Further to the point, the Kelley Blue Book has released a list of what it determines to be the best green cars that one can buy this year, and unsurprisingly, there's a fair amount of overlap.
"Once a year we compile a list of the most efficient cars available, then pick 10 standouts spanning a variety of price ranges and powertrains," the site explains. "With more and better efficiency-focused models to consider every year, our annual list of 10 Best Green Cars keeps getting trickier to assemble. Case in point: the car that claimed the number one spot this year didn't exist last year."
So how did Green Car Reports' top five and the KBB's top ten compare? Not as closely as one might think. Check out the previous article (linked above), then check out the following KBB's ten picks after the jump.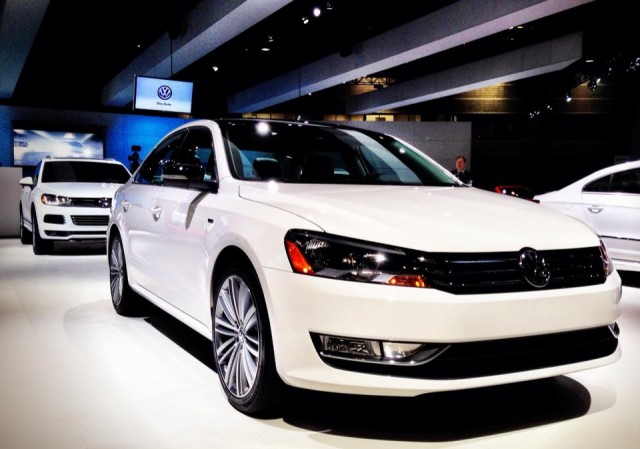 10. Volkswagen Jetta TDI/Hybrid
Volkswagen's (VLKAY.PK) Jetta sedan isn't exactly inefficient, but the TDI diesel model and hybrid models offer far more miles per gallon, albeit at a cost. The oil-burning Jetta is good for an EPA-rated 30 miles per gallon in the city and 42 on the highway, while the hybrid bests it at 42 miles per gallon city and 48 on the highway — although generally, diesels have been shown to outperform their official ratings (and often, hybrids have the opposite issue).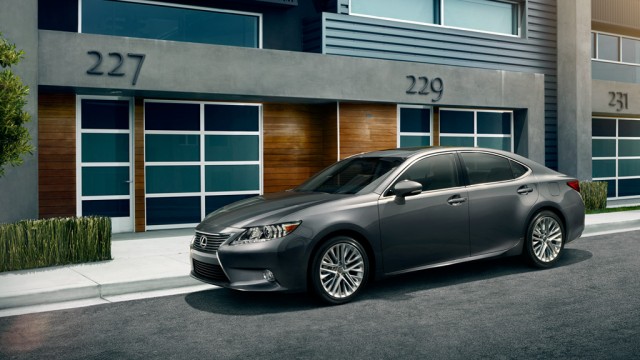 9. Lexus ES 300h
The Lexus (NYSE:TM) ES 300h is perhaps one of the most comfortable and elegant hybrids around that doesn't cost an outrageous amount of money. It's still pretty pricey at around $40,000, but keep in mind it's a Lexus — meaning you can count on unparalleled craftsmanship within, great fuel economy for its size (40 miles per gallon combined), and Toyota's legendary reliability reputation, so you can sleep at night.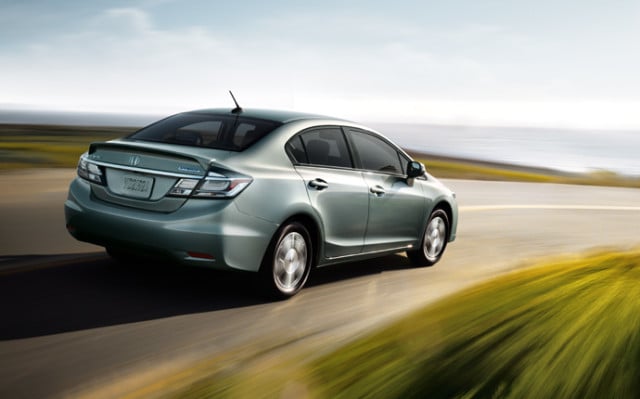 8. Honda Civic Hybrid/CNG
Honda (NYSE:HMC) is virtually the only company offering a compressed natural gas option in the compact sedan space, which is able to get a combined 31 miles per gallon on natural gas. "The Civic Natural Gas is the most affordable such car you can buy, noteworthy for its domestically sourced, clean-burning fuel source," KBB says. "The conventional hybrid, however, manages 45 combined miles per gallon, helping differentiate it from its immediate competition (the Corolla and Ford Focus come to mind).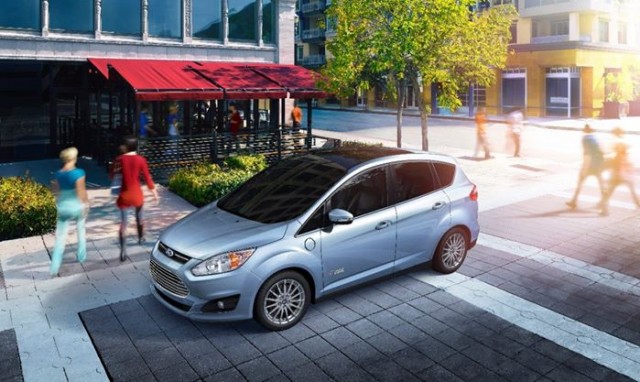 7. Ford C-Max
Despite the small debacle in which Ford (NYSE:F) ended up lowering the mileage ratings for the C-Max from 47 combined to about 43, the vehicle still remains one of the most versatile, capable, and efficient vehicles in its class — which is small, as its only other natural competitor is the Toyota Prius v, and maybe the Chevy Volt. "A bigger battery gives the C-Max Energi [the plug-in hybrid version] an all-electric range of 21 miles, and broader access to carpool lanes," KBB says, making it one of the lowest cost-to-own cars around.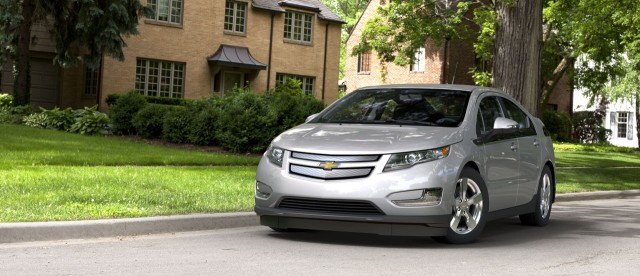 6. Chevrolet Volt
Speaking of plug-in hybrids, the Chevrolet (NYSE:GM) Volt is essentially the defining vehicle of the genre. Drivers can take it up to 38 miles on electricity alone, which is more than adequate for many peoples' average commutes. This allows the Volt to achieve double or triple the gas-free range of most other plug-in hybrids, KBB says, and after its electric-only range is up, it still manages fuel economy in the high 30s.
5. Tesla Model S
The Tesla (NASDAQ:TSLA) Model S has been a redefining force on the electric vehicle market. It's also one of the safest cars on the road, not to mention it boasts the longest EV range available. It has more tech than virtually any other car on the road, and Tesla's proprietary charging network allows drivers to travel virtually for free. The only downside is its lofty price tag of $70,000, but when cross-shopped with Bimmers and Mercedes, it doesn't seem so out of place.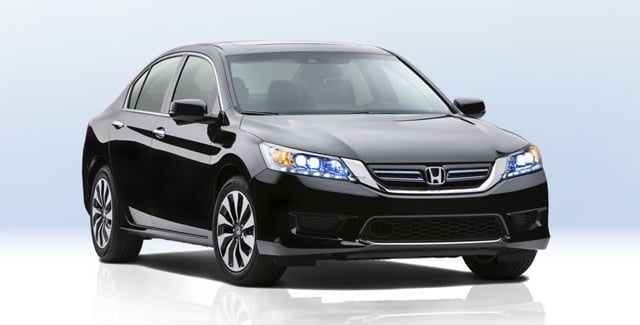 4. Honda Accord Hybrid
With a superb rating of 50 miles per gallon in the city, the Honda (NYSE:HMC) Accord Hybrid is perhaps the most efficient midsize sedan hybrid on the market today, and while the electric powertrain is a commendable feat, the 141 horsepower, 2-liter four-cylinder i-VTEC gasoline engine that it sits next to is the most efficient internal combustion engine in the world. It's also the first Honda engine to run on the Atkinson cycle, which has been favored heavily for Toyota and its hybrids.
3. Toyota Prius
The affable Toyota Prius continues to display its lasting nature as an enduring icon by leading the hybrid class in nearly every measure, from outstanding fuel economy to utility and capability. Now with a family in tow, buyers can choose based on affordability (the $20,000 Prius c) to spaciousness (the Prius v) to efficiency (the plug-in liftback model), though the standard, original Prius remains the best seller among them all.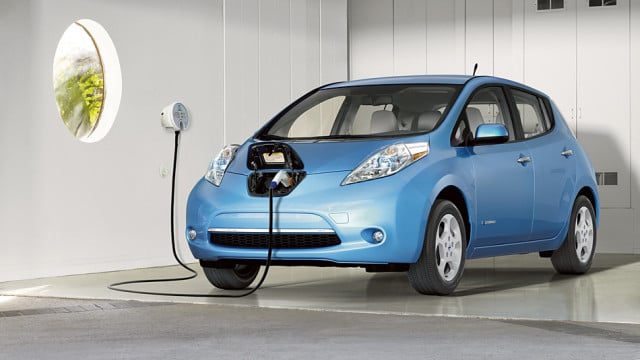 2. Nissan Leaf
The 80-mile capable Nissan (NSANY.PK) Leaf has quickly established itself as the world's best-selling electric car, with over 110,000 units sold worldwide. "With room for five and a straightforward interior, the Leaf is also one of the most practical electric cars," KBB says. Further, Nissan has partnered with select charging station manufacturers to offer new Leaf buyers two free years of charging to go along with their new car, furthering the cost savings of owning an EV.
1. BMW i3
The i3 is BMW's first foray into the electric vehicle market, and it is meant to undercut the path being taken by Tesla by introducing a lower-end luxury electric car with a price tag south of the Model S's $70,000 base price. The i3 achieves this with a starting price of around $41,350. Despite its odd and peculiar looks, demand for the i3 has been unusually high, even surpassing BMW's own expectations. The company recently made moves to expand production by over 60 percent to keep up with the orders.
More From Wall St. Cheat Sheet: