Sources: Ford's New F-150 Faces Delays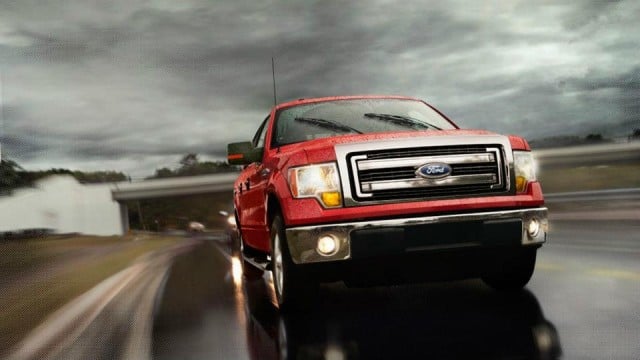 Ford's (NYSE:F) F-Series pickups boast a long legacy of popularity, and regularly the best-selling vehicle in the U.S. each month. However, with its immense popularity (it regularly sells about double the number of units as the second place contender), comes a lot of pressure on Ford to ensure the next generation outdoes the previous.
With a new model due out for late next year as a 2015 model, a report has surfaced that indicates that buyers holding out for the new model might have to wait a few months more, as aluminum supply issues are throwing a wrench into Ford's production plans.
The new model is said to use an 'extensive' amount of aluminum, and a source told The Truth About Cars that, "The aluminum (said to be an alloy) supplied by Alcoa (NYSE:AA) and other Tier 2 suppliers did not meet internal forming requirements for the 'tooling tryout' phase of pre-production."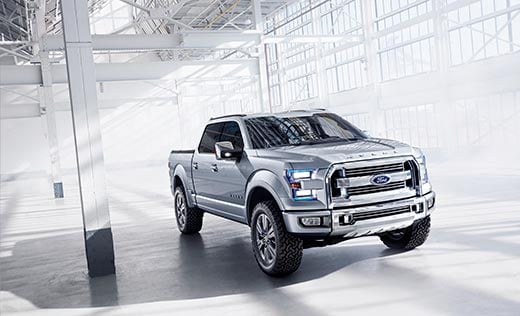 In turn, "Job 1″ at the Dearborn Truck Plant — which is the lead plant for the F-Series program — will be delayed between six to 10 weeks, The Truth About Cars is reporting. The core of the issue stems from the aluminum's "inability to be properly formed," a source said. "Aluminum's 'elastic or Young's modulus' (the materials property to return to its normal shape after hitting it with a die) is roughly [a third] that of steel," Truth About Cars explains. "If the material properties are even slightly off, then it completely derail a given project."
It would behoove Ford to wait it out until the company gets the formula just right, considering the F-Series accounts for a sizable chunk of Ford's profits, due to its higher margins.
Update: Alcoa Aluminum has responded to this story, as Alcoa's Monica Orbe issued the following statement to Truth About Cars:
"While details of future programs and timelines should come from automotive OEMs themselves – regardless of the platform — we can say that Alcoa does not have any issues with its automotive production lines. It is important to note that aluminum is the second most used material to build cars today. Automakers have successfully used Alcoa materials to produce aluminum-intensive vehicles since the mid 1990s."
Editors' Note: This post has been updated to include the above statement from Alcoa regarding the aluminum supply issues that Ford is reportedly experiencing.  
Don't Miss: 10 Priciest Cars to Go Under the Gavel.