Special Summer Sale: U.S. Treasury Sells Back More GM Stock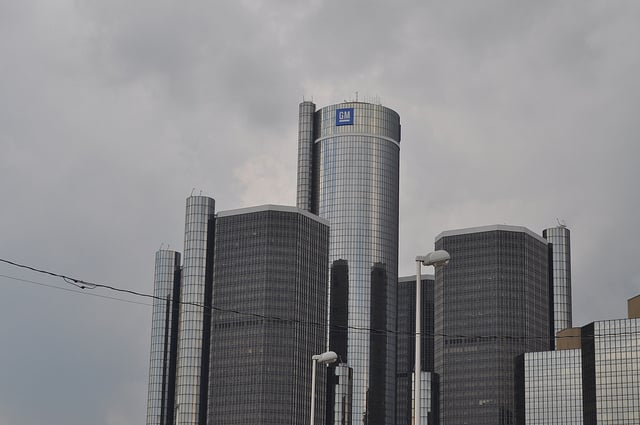 According to the U.S. Treasury's monthly report to Congress, the government is sticking to its word and continuing to sell off its remaining General Motors (NYSE:GM) stock, receiving total net proceeds of about $877 million from sales of GM common stock in July.
Automotive News reports that GM stock traded between $34 and $37 in July, which means the Treasury sold between 24 million and 26 million shares of stock in the month. That sale follows in the wake of GM's re-inclusion into the S&P 500 Index in June, right after the Treasury reported an additional sale of 30 million of its shares.
For the month's total, the agency reported that it sold nearly $2 billion in GM stock in June and allowed the government to assuage critics with the good news that the U.S. expects to now only lose $17.9 billion from the $85 billion GM bailout — an estimate of losses that could decrease even more as GM's stock price rises.
December 2008 marked the month the Treasury officially began the GM bailout as part of the Automotive Industry Financing Program. Though the bailout drew vicious criticism from many, the U.S. automaker has been able to silence critics as it continues to resurrect success, rejoin the S&P 500, and post impressive sales.
The U.S. Treasury's efforts to sell its GM stock began in December, when it sold 200 million shares to GM and vowed to fully divest its investment within 12 to 15 months. The agency demonstrated its commitment to the pledge by selling nearly 20 percent of its remaining shares in the first three months of 2013, and the Treasury's number of shares continues to shrink as it prepares to exit the operation completely, hopefully by January.
It initially held a 61 percent stake in the U.S. automaker, owning about 500 million GM shares in December — but that number has since shrunk significantly, assisted by significant sales of shares in June and July.
Automotive News now reports that the U.S. Treasury has recovered about $35 billion of its initial $51 billion investment, and that number will only continue to grow. While the Obama administration has come under significant criticism for its bailout decisions, GM's recent success undoubtedly comes at a good time to combat that abuse.
Don't Miss: 8 New Trucks to Buy Under $30K.