Steering Troubles: Toyota Rings in Another Recall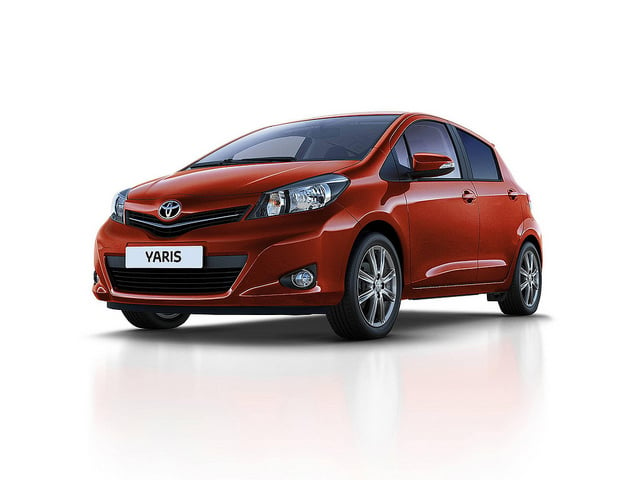 Toyota Motor Corp. (NYSE:TM) announced Wednesday it is recalling 185,000 of its vehicles around the world because a problem with the electric steering system. The glitch makes the steering heavier, and although no accidents have been reported, the automaker is recalling its Yaris and Verso-X models.
Any Yaris models made from November 2010 to March 2012 are being recalled, along with the Verso-X, manufactured from August 2010 to August 2011. Japan, Germany, and France are the three countries most affected, with 130,000; 705,000; and 7,000 vehicles being recalled, respectively.
Toyota's recall comes in the wake of other major recalls sustained by U.S. automakers. Earlier this week, Ford Motor Co. (NYSE:F) agreed to inspect and repair all its 2000 and 2003 Taurus and Mercury Sable models in order to avoid another massive recall. The automaker was already forced to pull back 13,000 Explorer, Taurus, and Lincoln MKS cars and SUVs after receiving reports that child safety locks failed to work on rear doors. And that was on the heels of another 465,000-vehicle recall reported earlier in June for 2013 Ford Flex, Taurus, Explorer, Police Interceptor utilities and sedans, and Lincoln MKS, MKT, and MKZ vehicles, on account of fuel leaks.
General Motors Co. (NYSE:GM), too, is fighting the recall plague. In early June, the automaker was forced to recall 230,000 mid-size SUVs due to potential fire risk. That number  only added to the 250,000 vehicles GM had to pull back in August due to the same problem, affecting the Chevrolet Trailblazer and GMC Envoy.
But unfortunately for Toyota, the Japanese automaker still holds the crown for the biggest recall in history. The carmaker recalled 7.5 million vehicles in October; a total of 2.5 million vehicles sold in the U.S. were covered by the announcement.
Don't Miss: Honda and GM Form Alliance for Fuel Cells.