Tesla Answers Garage Fire Incident With a Software Update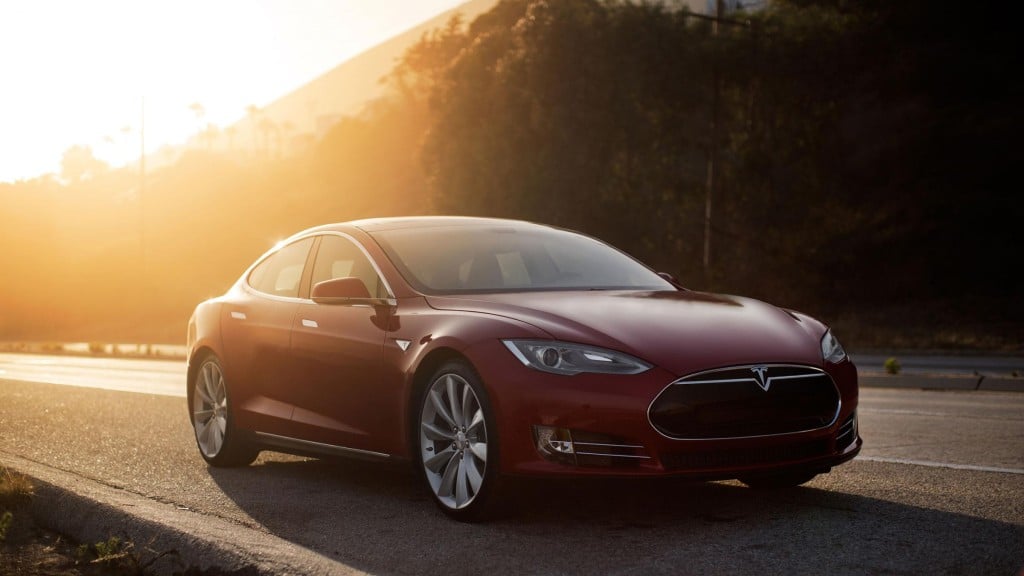 Tesla's (NASDAQ:TSLA) proactive approach to issues with its flagship Model S has been greeted warmly by investors. Whenever a report of fire in a Model S has streamed through media outlets, Tesla's engineers and public relations team have responded in kind. To satisfy investors and consumers who voiced concerns after a November garage fire in which a Model S was parked and charging, the automaker has issued a software fix to reduce voltage when danger is present, according to Green Car Reports.
The website cited an Model S owner's enthusiastic tweet acknowledging the update on the tablet-size control panel inside his Tesla. The posting on Twitter revealed the software fix will "help protect you even when a problem exists that is outside of the car or charging electronics," Tesla said, adding that it should "significantly increase robustness and safety" even if the wiring system associated with the charger can't achieve its rated capacity, implying a response to the November garage fire.
In fact, Tesla responded to previous fires with similar software fixes. After two Model S vehicles struck highway objects that led to battery fires, Tesla updated its software so the battery pack — very close to the ground beneath the passenger cabin — will raise itself when traveling at high speeds. Though the National Highway Traffic Safety Administration is still investigating the highway fires, Tesla received good news on that front before Christmas.
On December 23, the Tesla blog confirmed the NHTSA had given the Model S a five-star crash test rating once again for 2o14. While there was no talk (as previously) of Tesla surpassing the mark of five stars, the agency's highest rating, Tesla reminded the public of its impeccable safety rating. In fact, the electric vehicle maker reminded readers in its blog post "that there have been zero serious injuries or deaths for any reason ever, fire or otherwise, in a Model S."
Tesla stock has proven capable of weathering any public relations storm that heads its way. Despite the many who believe that the company's stock is has been overvalued relative to Tesla's production figures, the company once again marched above the $150 mark on December 24, where it has remained in the midst of capping off a gain of 20 percent since late November.
Editors' Note: This article has been altered from its original published version to address some inaccuracies that were conveyed through the previous version. The November garage fire incident was not a battery fire as previously claimed, but rather a fault of the electrical wiring within the garage itself, near the vicinity of the Tesla charging unit. Our intent was never to damage the reputation of Tesla Motors, nor to convey false or misleading information.
More from Wall St. Cheat Sheet: