Tesla Clears Crucial Hurdle Toward Recall-Free Future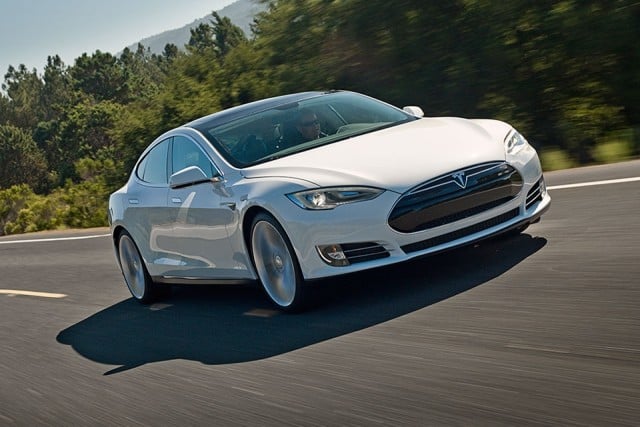 News that the U.S. National Highway Traffic Safety Administration was launching a probe into the fires of Tesla Motors' (NASDAQ:TSLA) Model S sedan certainly did a number on the company's stock, but on Tuesday, the shares received a welcomed lift, as Germany's vehicle regulatory agency concluded an investigation of its own and will not be chasing any further measures regarding the fires.
This sets the stage for Tesla's NHTSA investigation to pass through the agency without any significant headwinds such as a recall. A short statement from Tesla noted that the electric vehicle maker had provided "data and additional information" to Kraftfahrt-Bundesamt (or KBA, Germany's regulatory agency) on the Model S fires in Washington, Tennessee, and Mexico after a "recent inquiry" by the KBA.
Given Tesla's massive stock run-up this year — hitting highs around $190 — a recall could have a devastating effect on the company's valuation, given the volatile nature of Tesla's shares.
While there were three fires reported within a span of six weeks, only two of them are included in the NHTSA probe, Reuters reports. In these two incidents, pieces of road debris — a metal elbow joint in the first case, and a large trailer hitch in the second — were run over and pierced the battery packs stored in the underbody of the car.
In each instance, the car alerted the driver of potential danger and instructed the person to pull over, according to accounts of the accidents. No injuries or deaths resulted from either situation.
"The subject vehicles caught fire after an undercarriage strike with metallic roadway debris," the NHTSA said on its website. "The resulting impact damage to the propulsion battery tray (baseplate) initiated thermal runaway."
As per usual, Tesla CEO Elon Musk took to Twitter to share the good news.
German govt reviews Tesla Model S fires. All due to high speed impacts, no injuries. Concludes: no defects, no recall http://t.co/24iZzOSL3B

— Elon Musk (@elonmusk) December 2, 2013

Don't Miss: Ford's IRS Tax Battle Ruling Thrown Out By Supreme Court.