Tesla Is Haunted by Another Model S Fire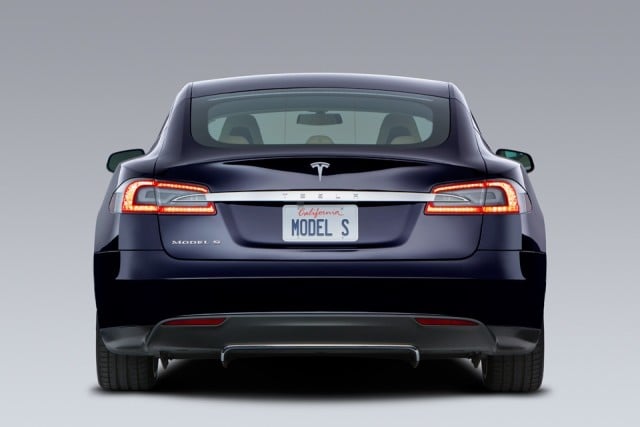 A second Tesla (NASDAQ:TSLA) Model S has gone up in flames, but this time, the blaze was sparked by a crash.
Bloomberg reported Monday that a Tesla accident occurred October 18 near Merida, Mexico, and was the result of a Model S hitting a concrete barrier. The driver of the sedan sustained no serious injuries, but the same couldn't be said for the vehicle, which was consumed by flames.
Liz Jarvis-Shean, a spokeswoman for the electric car company, confirmed the accident, and said to Bloomberg via an emailed statement: "We were able to contact the driver quickly and are pleased that he is safe. This was a significant accident where the car was traveling at such a high speed that it smashed through a concrete wall and then hit a large tree, yet the driver walked away from the car with no permanent injury."
This Model S fire is the second Tesla has sustained in October, concerning investors over the true safety of lithium-ion batteries. However, CEO Elon Musk has stood firm in his assertion that electric cars are safer than gasoline-guzzling vehicles, and he has offered several explanations for the cause of the first Model S blaze.
The October 1 blaze prompted a National Highway Traffic Safety Administration probe last week, with the agency reporting that it was studying the Model S fire in Kent, Washington, before deciding whether to open a formal investigation.
Regulators concluded Friday that the sedan wasn't to blame for the accident, supporting Musk's claims that the fire was started by a large piece of metal debris, but the probe still provoked anxiety over Tesla products. The negative attention is understandably something Musk would like to avoid.
It has been a turbulent month for Tesla, with its stock both soaring and sinking, but fortunately, both drivers of the Model S accidents are uninjured, and are even reportedly interested in replacing their damaged Model S sedans. Jarvis-Shean supported this in her statement to Bloomberg on Monday, noting that the driver of the Model S driver from Mexico "is appreciative of the safety and performance of the car and has asked if we can expedite delivery of his next Model S."
Tesla tumbles after second fire report:
Don't Miss: Here's Why Tesla Sees a Huge Opening in Germany.