Tesla (NASDAQ:TSLA): According to CNNMoney, Tesla expects to report its first-ever quarterly profit as sales of its Model S exceeded expectations. This announcement caused a boost in the shares by nearly 20 percent. On Sunday, CEO Elon Musk said: "There have been many car startups over the past several decades, but profitability is what makes a company real," adding "Tesla is here to stay and keep fighting for the electric car revolution." It was predicted that the company will sell 4,500 units of the Model S during the quarter. However, this weekend, sales surpassed the 4,750-unit mark, and the company amended its first-quarter guidance. On Tuesday, it is possible that the company will have even bigger news. In a late night tweet, Musk mentioned an announcement this week that will be "arguably more important."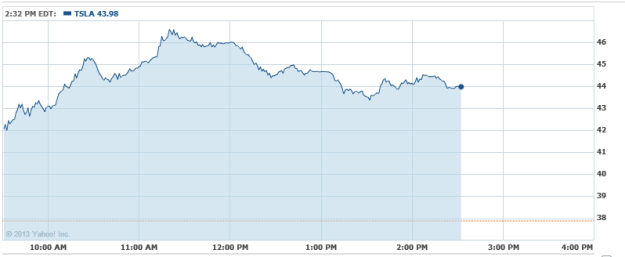 General Motors (NYSE:GM): According to the company, its redesigned 2014 full-size Chevrolet and GMC pickups will get the best fuel economy of any big pickups, USA Today reported. Furthermore, GM also announced pricing, power ratings, and towing and hauling capabilities. The trucks are scheduled to go on sale later in spring, beginning with crew-cab versions. Other models will come later this year.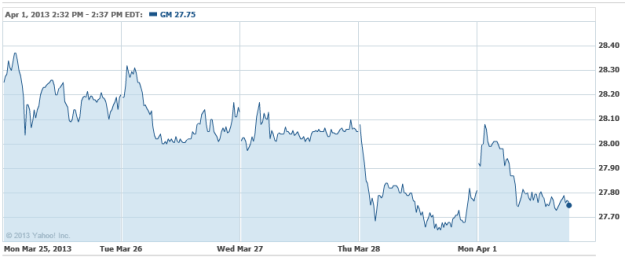 Ford (NYSE:F): The company has been sued by 20 consumers seeking compensation for selling vehicles over nearly a decade that they claim were vulnerable to unintended acceleration. This lawsuit was filed in a West Virginia federal court and it argued that over 30 models equipped with electronic throttle control system did not include reliable safety systems, like a brake override system. The Ford, Lincoln, and Mercury cars and trucks covered in the lawsuit were built from 2002 to 2010. "They're trying to be compensated for their economic losses by having overpaid for cars that contained defects," Adam Levitt, who is a partner at Grant & Eisenhofer and head of the law firm's consumer practice group, told Reuters.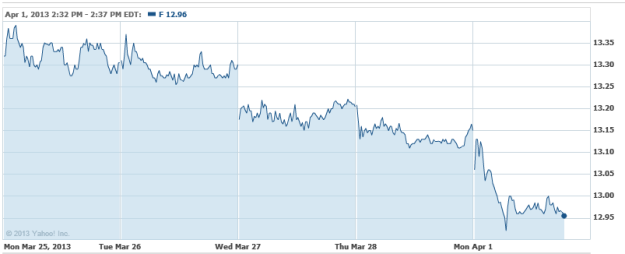 Don't Miss: Are Global Losses Forcing Ford To Rely On Domestic Sales?