Tesla Lets the Model S Speak for Itself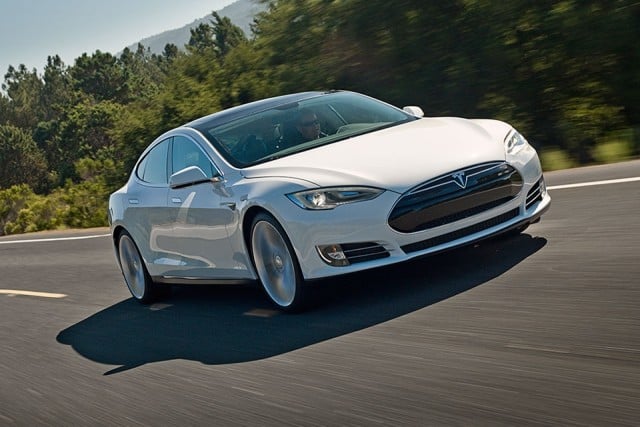 When founding Tesla Motors (NASDAQ:TSLA), Elon Musk and company certainly knew that turning the automaker into a viable business enterprise wouldn't be easy. Exceptional engineering aside, the automotive market as a whole tends not to take kindly to newcomers, especially those with such a radically different approach to the conventional transportation model.
Having seemingly overcome vast numbers of obstacles, Tesla has ended up snagged on one of the challenges that many likely thought would be smoothed out rather easily: states' unwillingness to let Tesla set up shop within their borders due to dated legislation that gives preferential treatment to the conventional dealer model. Of these battles, one of the hardest fought has taken place in North Carolina.
After a failed court attempt to urge the state to allow Tesla to set up a showroom, the electric vehicle manufacturer has brought out the biggest, most powerful weapon in its arsenal: its only vehicle in production, the Model S sedan. North Carolina's Senate also voted unanimously to block online auto sales, the backbone of Tesla's marketing model. Dealers, salesmen, et al. are essentially replaced by an online menu and a credit card form.

Instead of traditional lobbying attempts — hiring professionals to urge lawmakers to vote for more favorable regulations — Tesla has taken a slightly more direct approach. The company parked a Model S outside of North Carolina's statehouse and offered free test drives for the state's lawmakers and its governor, Republican Pat McCrory.
Perhaps not surprisingly, their tune soon changed after just a few minutes behind the wheel of Tesla's award-laden car.
"When you accelerate it, it was the same sort of feeling I got when I test-drove a Mustang Boss back when I was probably 23 years old," House Speaker Thomas Tillis, a Republican running for the U.S. Senate, told the News & Observer.
Automotive News reports that Tillis's chamber never voted on it on the anti-Tesla legislation in question.
However, the fight isn't over — far from it, actually, as dealer networks nationwide mount expensive efforts to preserve their model and ensure survival.
Automotive News reports that dealers spent $86.8 million on state election races across the U.S. between 2003 — when Tesla was founded — and last year, according to the nonprofit National Institute on Money in State Politics. Another $53.7 million has landed in federal campaigns, the Center for Responsive Politics found.
Further, the same sources reported that Tesla has spent less than half a million dollars between both state and federal efforts.
"The challenge we face, of course, is that the auto dealers are very strong and very influential at the state level, among the legislatures," Musk told shareholders in June, adding that dealers are "making it harder to get things done."
Tesla is also fighting the same war in Texas, after the EV maker pulled a similar stunt in offering rides in the car to that state's lawmakers. Dealer networks spent roughly nine times the amount of money on pushing legislation than Tesla did in its fight; an Austin Democrat, Eddie Rodriguez, is planning to introduce a compromise in the legislature's next session that would allow Tesla to sell directly to consumers until it reaches 5,000 annual sales in Texas. After that, it would have to adopt a dealership model, Automotive News reports.
Don't Miss: 10 Most Improved Cars from the Last 15 Years.