Tesla Low-Balls Roadster Battery Life, Model S to Follow?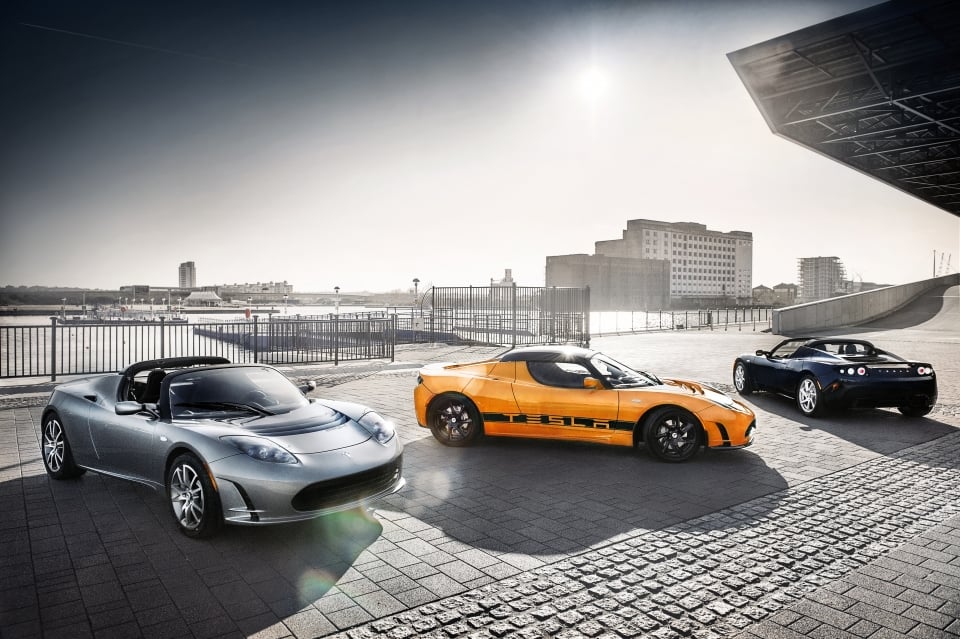 Under-promise and over-deliver: That is a core lesson from the business world that has been handed down for years, and it seems that Tesla Motors' (NASDAQ:TSLA) Elon Musk learned it well. Not too long ago, news broke indicating that Tesla's flagship Model S sedan is a better performer than the company let on.
It turns out that Tesla seems to have low-balled the performance of its first car, the Roadster, as well. When it was first released, Tesla estimated that by 50,000 miles or five years, the Roadster's battery packs would retain 70 percent of their power. When new, the Roadster had a range of about 244 miles per charge.
However, the study, which was conducted by Plug In America and consisted of the observation of 4 percent of the Roadster battery packs on the roads today, found that the battery units in the Roadster vehicles have an "average of 80 to 85 percent of capacity after 100,000 miles driven," based on numbers self-reported to PIA's website throughout the project, which first launched in January.
"Our study also found no discernable effect of climate on battery-pack longevity," said Tom Saxton, Plug In America's chief science officer, who lead the research. "Roadster owners in hot climates are not seeing noticeably different battery capacity profiles than owners in moderate climates."
There are a couple of grains of salt that should be taken with this research, though. Firstly, the Tesla Roadster is not exactly a daily driver kind of car. Given the vehicle's sports car nature and general impracticality as a real utility, Roadster owners likely used them mainly for recreational purposes, limiting the use and abuse to the batteries.
Additionally, the self-reported numbers from the study could raise a red flag about the integrity of the results. Depending on the owner's experience with the car, the results being reported could vary and skew the final tallies.
That being said, if the information collected is accurate, it indicates that Tesla has been playing it safe when making its claims about the vehicles' performance and battery figures. Plug In America has started a study on the Model S sedan, but since the Model S is still comparatively new — the first Roadsters are from 2006 — there isn't much substantial data on the cars yet.
Here's how shares of Tesla traded on Tuesday:

Don't Miss: Will Electric Vehicles Become the Workhorses of Commercial Fleets?