Tesla Needs Its Own "Giga-Factory" for EV Battery Production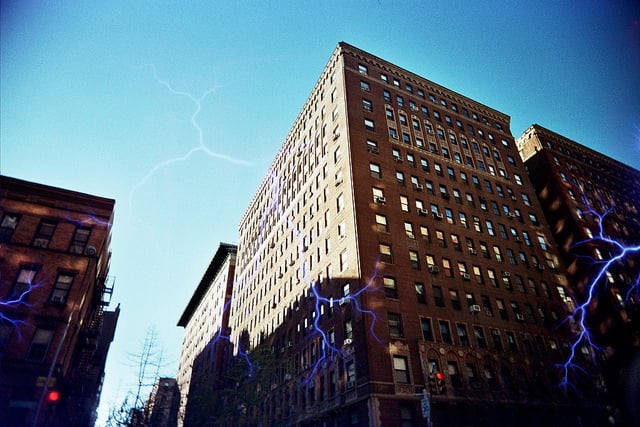 Tesla (NASDAQ:TSLA) may be one of the most talked-about automakers these days, but as its sales figures continue to grow, the company still has a major problem that many can identify — supply. The Palo Alto, California-based carmaker prides itself on its electric vehicle battery packs that are both safe and environmentally friendly, but its vehicles are now exhausting the world's current supply of lithium-ion batteries. Thus, if Tesla wants to continue production at its current rate and work to meet its aggressive long-term goals, it will need to come up with a new supply source.
CEO Elon Musk recognizes that reality, and explained to analysts in a conference call following its earnings that Tesla now has an ambition to create a "giga-factory" to manufacture its own electric battery packs. According to Automotive News, Musk maintained in the call that if the Tesla plant idea is eventually fulfilled, it will be "something comparable to all lithium-ion production in the world, in one factory."
As of now, Musk has plans to sell 20,000 Model S sedans globally by the end of 2013, but the CEO wants to double that sales target to 40,000 by 2014. The ambition reflects good news for auto buyers who are anxious to get their hands on the new iconic vehicles, but it also paints a problematic forecast for the lithium-ion battery supply that is already being expended by not only Tesla, but also other tech companies which use them in their computers and cell phones.
Tesla is not in a position to exhaust the supply single-handedly, and that's why the company's executives are already mulling over the idea of erecting their own personal factory.
According to Automotive News, it is still unclear just how fast such a factory could go up, but the automaker has been adamant about its long-term, 50,000-vehicle annual sales goal, so it undoubtedly recognizes that time is of the essence.
In addition to Model S production, the company is also now focusing on the manufacturing of its smaller Generation III cars expected to arrive in 2017, and these vehicles, too, employ the lithium-ion batteries that are now in high demand. Musk recognizes his own timeline and explained his realization that, "If we were to produce 500,000, we need cell capacity commensurate with that. That might be more, or at least on par with, all lithium ion production in the world today. We're in the process of figuring that out."
If Tesla could produce a plant that turns raw materials into finished packs outfitted for its cars, it would be especially efficient for the automaker, considering raw materials are not what is at issue. However, the idea of a Tesla-owned giga-factory is still an ambitious goal for even the most successful auto company.
Nonetheless, as investors continue to remain leery about Tesla stock and its forecasted plans for the future, Musk recognizes the need to inject more confidence into its shareholders, and this new factory could provide the best way how.
Don't Miss: Tesla Earnings: Modest Outlook Fails to Charge Up Investors.