Tesla Shakes Off Analysts' Cautions and 2 Auto Stocks Going Places
General Motors (NYSE:GM): For GM, the good news seems to keep coming. The Associated Press has reported that GM sold 2.63 million vehicles for the first quarter, beating out global rival Volkswagen (VLKAY.PK) and lifting its quarterly sales 3.6 percent over the same quarter last year. Although VW gained 5 percent, year over year, its 2.27 million vehicles sold was not enough to take second place from GM. Both companies trail Toyota (NYSE:TM), which is set to release its sales numbers next week. Cadillac spearheaded GM's growth, with sales up 26 percent thanks to an overhaul of its product lines to encourage younger buyers.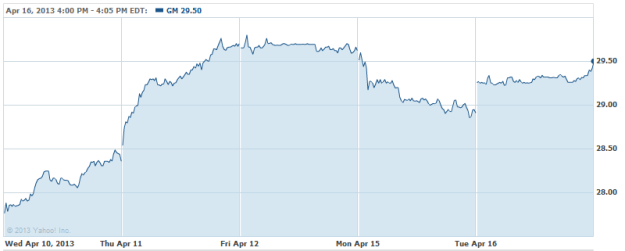 Tesla Motors (NASDAQ:TSLA): Despite cautions from Morgan Stanley claiming that Tesla's first quarter profits were unsustainable, investors seemed to brush it off and sent the stock rallying, closing at over 5 percent up for the day. The company's shares spent the day brushing its all-time highs, though with little provocation — perhaps it was CEO Elon Musk's willingness to face dealer organizations in federal court that boosted investor morale.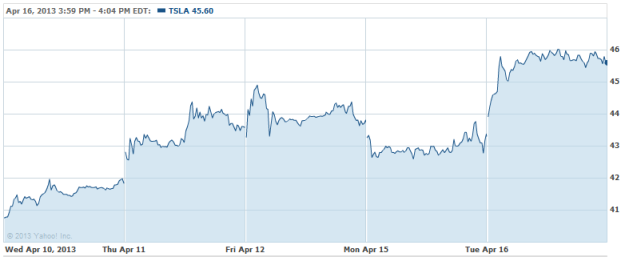 Toyota Motor Company (NYSE:TM): Standard & Poor's has taken a second look at Toyota, and made some adjustments in the form of a downgrade. It dropped the company to Stable from Negative, on the basis that Toyota's profitability will improve and it will maintain a strong financial position. Strong U.S. market share and falling risks associated with the sliding yen are also working in the company's favor.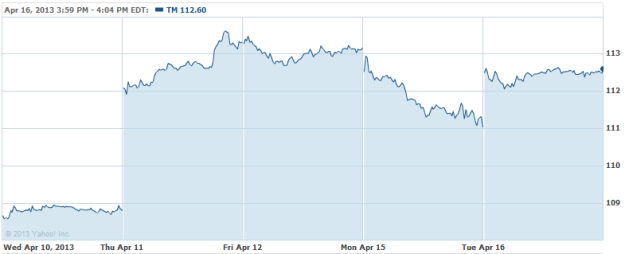 Don't Miss: Ford Pushes Fuel Efficiency With New Engines.