Tesla Shoots to Double Production Capacity, and Then Some
With Tesla (NASDAQ:TSLA) shares sliding in early Thursday trading, the news of a garage fire in California is overcoming the recent announcement that Tesla will be adding capacity at its Fremont, California, factory to produce 35,000 more vehicles per year — not to 35,000, but 35,000 more vehicles.
The state of California is negotiating tax breaks for Tesla that will allow the company to save about $37.4 million toward the purchase of $415 million worth of equipment to facilitate the expansion, as the state is confident that the investments will provide an economic boon down the road that will be greatly more beneficial for California than the tax money collected up front.
Tesla is slated to roll 21,500 units of its Model S sedan off the line this year, so the added capacity would allow the company to more than double its current production rate. Moreover, it will help alleviate concerns and fears that the company's current output will hinder its future opportunities for meaningful growth.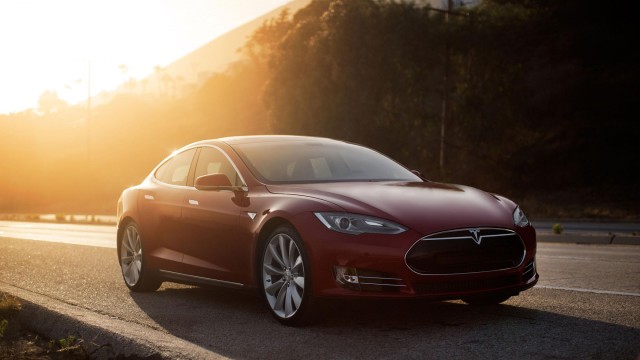 The expansion plans also reflect that Tesla's goals for vehicle production and introductions are moving along according to plan. Later next year, Tesla will begin pushing out the Model X, a luxury crossover electric SUV built on a similar chassis to the Model S sedan. Tesla's chief designer, Franz von Holzhausen, recently alluded that the company's highly anticipated Model E — commonly known as Gen-III — vehicle could potentially see its public debut in early 2015, with production to follow later that year.
The Model E is expected to have a 200 mile or so range, compete in the $35,000 arena, and be the biggest production ramp the company has seen yet after relatively low-volume vehicles like the Roadster and Model S.
Motor Authority reports that Tesla could see the addition of 112 jobs with the production ramp, and in return for its tax breaks, California is hoping to see the benefits of increased economic activity within the state. This includes increased vehicle sales and an increase in local employment.
"Between the three models, the extra capacity shouldn't go to waste. Tesla will also likely continue to produce electric powertrain components for partners Daimler and Toyota," Motor Authority says.
More from the Wall St. Cheat Sheet: