Tesla Soars to New Highs on China's Stronger Subsidy Plan
Shares of Tesla Motors (NASDAQ:TSLA) rose to new intraday highs on Monday, flirting within pennies of $200 as investors bought in with renewed enthusiasm for the company's potential abroad, particularly in China. The Chinese government recently moved to extend subsidies on electric cars in the country in efforts to combat severe smog issues, and they will remain notably more valuable than was initially planned or expected.
China confirmed on Monday that electric vehicle incentives will be higher in 2014 than previously announced, and though they are being cut by 5 percent this year, are half of the 10 percent cut that was anticipated. Further, the incentives will be reduced by 10 percent in 2015, instead of the 20 percent that was originally planned.
However, Tesla is not directly applicable to receive the subsidies, Bloomberg reports, citing comments from Tesla's vice president of business development. "We understand we don't qualify for direct subsidies," Diarmuid O'Connell said. "We're hoping the government will consider the role Tesla can have in catalyzing electric vehicle adoption in China and extend those incentives to Model S as well."
Tesla sales begin in China next month, and CEO Elon Musk believes the country — currently the world's largest car market — will meet U.S. sales volume as early as next year, essentially doubling Tesla's sales of its Model S sedan.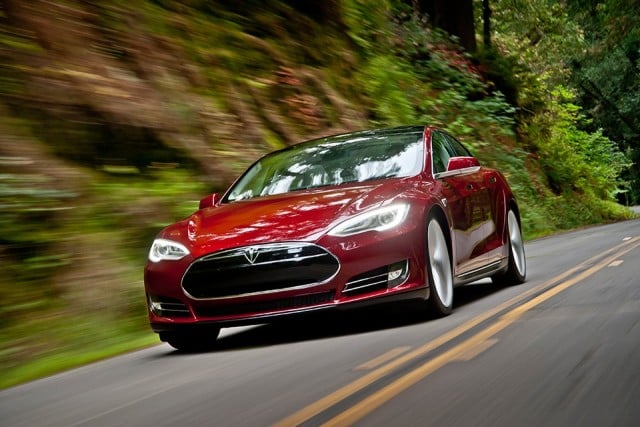 "The better-than-expected change in Chinese EV subsidies is helping the stock," Craig Irwin at Wedbush Securities told Bloomberg. "This doesn't fundamentally impact Tesla, given they are not eligible for the subsidies yet, but is a headline positive."
Tesla is counting on its competitive pricing strategy — what it calls a "fair price" — to give it a competitive advantage in a country that has not exactly prioritized electric vehicles and doesn't offer a strong supporting infrastructure. It's selling its 85 kWh Model S sedan for around 734,000 yuan ($121,000), which after shipping and China's hefty trade tariffs, works out to around the $80,000 that the car commands stateside, a departure from the usual practice of inflating the cost of the vehicle.
Tesla closed at a record $196.56 on Monday and continued to climb in pre-market trading on Tuesday.
More from Wall St. Cheat Sheet: