Tesla Superchargers Get a Boost in Middle America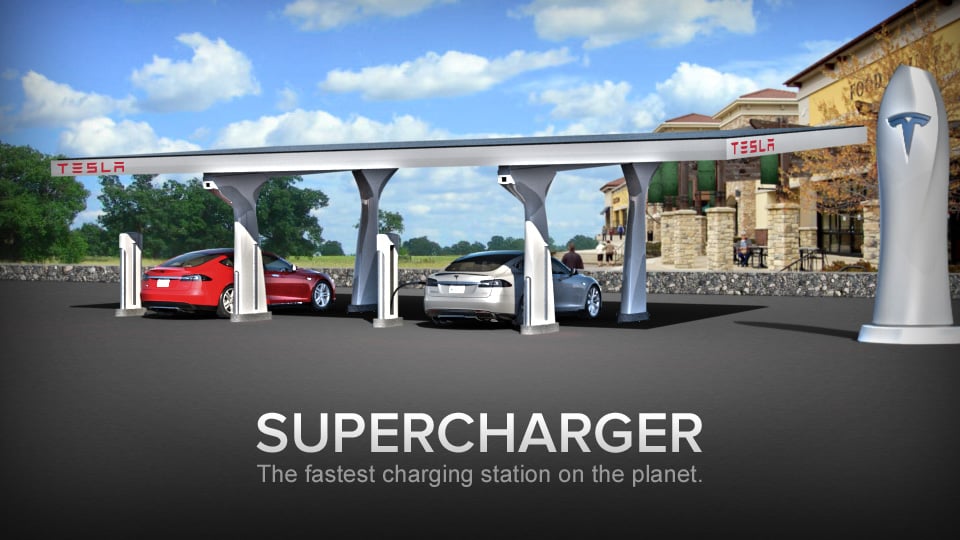 If Tesla Motors (NASDAQ:TSLA) is to meet its goal of  blanketing the U.S. with Superchargers by 2015, the coming year will be the test of company mettle. With the East and West Coast well on their way to full coverage, the electric automaker has turned its attention to the vast expanse between New York and California. According to Wisconsin's State Journal, Tesla is already making headway on its ambitious goal by providing its fast-charging stations in the Midwest.
Before Halloween, Tesla sent two of its flagship Model S vehicles on a road trip from San Diego to Vancouver, British Columbia, to celebrate the completion of the West Coast Supercharger Corridor. Tesla drivers won't have to worry about charging up during any point during this lengthy trip from the bottom of California past the northern border of Washington state. In the Midwest, a total of five Supercharger stations will be installed in Wisconsin, with the first planned for completion before Christmas, the State Journal reports.
Tesla enthusiasts have been categorized as liberal-leaning coastal dwellers, but the State Journal reports that there are plenty of Model S drivers in Wisconsin and surrounding states who are ready to access a charging system that allows drivers to get to full battery power within 30 minutes. In fact, the Wisconsin Tesla Owners Club was helping the electric car maker with the logistics of the project.
According to the State Journal, the Supercharger influx in Wisconsin will connect long-distance drivers to Minnesota and allow them to power through either state without concern of losing battery power. Tesla is planting a foothold in the northern Midwest, from where it is easy to envision a connection east to New York if the company can continue with its program. The network's completion would reduce the so-called "range anxiety" felt by drivers reluctant to embrace electric vehicles.
Still, the electric vehicle maker seems to have advantages other car companies don't enjoy. The existence of Tesla buyers' clubs around the county hints at an enthusiasm for its automobiles that allows for powerful word-of-mouth endorsements and free promotion wherever Model S owners roam.
In fact, the media got a firsthand look at the loyalty of Tesla owners when a fire broke out in a Model S following a highway accident. The driver was quick to say he'd get behind the wheel of a Tesla as soon as he had the chance. Amid stock price fluctuations, this advantage for Tesla is often underestimated. Should the company be able to complete the Supercharger network and launch an affordable version of its lauded vehicles, there may be no stopping Tesla.
Don't Miss: 10 Top Cars and SUVs for Taking on the Snow.