Tesla Walks Away With a Win and 2 Auto Stocks Going Places
Ford Motor Company (NYSE:F): Ford has announced that it will issue a $0.10 quarterly dividend on its shares, which is in-line with previous dividends. The company is also expected to debut its new 1.5 liter EcoBoost engine in the new Fusion sedan at the Shanghai auto show, which has sold exceptionally well since the beginning of the year. The new engine will be quieter and more fuel efficient, offering a greater efficiency to power ratio.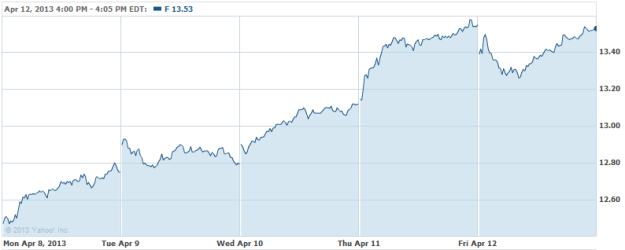 Tesla Motors (NASDAQ:TSLA): Tesla has walked away with a win from a New York court, when the judge threw away a lawsuit from franchise dealers that said Tesla should not be allowed to market its vehicles directly to consumers, and instead must market through a dealership. Tesla is facing a similar lawsuit in Texas, and Tesla maintains that dealerships cannot sell electric vehicles alongside their gasoline driven counterparts, as there is a conflict of interest the salesmen must face: they cannot sell one, without diminishing the other.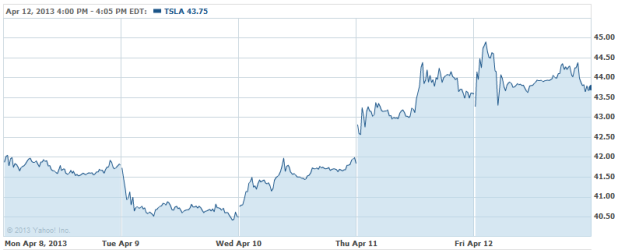 Toyota Motor Company (NYSE:TM): Toyota and a handful of other Japanese manufacturers are facing large scale recalls, to address risks to the airbags that could result in them catching on fire or hurting the occupants, or both. The airbags were all manufactured by Takata Corp., which supplies numerous manufacturers, with Honda (NYSE:HMC), Mazda, and Nissan among them. For Toyota, the recall brings back an unpleasant taste, as it was forced to recall 19 million vehicles because of unintended acceleration problems.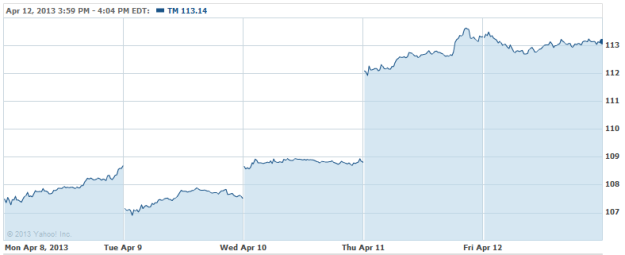 Don't Miss: General Motors Is Back On Top In China.