Tesla's Huge Quarter, Costco Sees Sales Increase, and 3 More Hot Stocks
Tesla Motors (NASDAQ:TSLA): Shares of Tesla are ripping today, after a surge last night during After Hours trading when the company released a stunning report card that blew analysts estimates (as well as the company's own) out of the water. The company delivered 4,900 vehicles, and achieved its first quarter of profitability, even with a loan payment to the Department of Energy. Not even a downgrade from Goldman Sachs can smother the fire, as Consumer Reports offers the Model S a 99 out of 100 score, the first since 2007. Here's a breakdown of Tesla's huge quarter.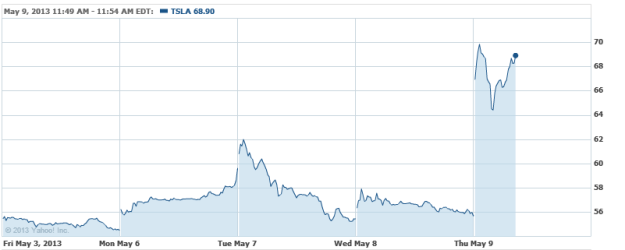 Costco Wholesale (NASDAQ:COST): Same store sales at Costco have risen 4 percent, while total sales are up 7 percent. Although the same store figure missed expectations, it's an industry leading growth statistic, as changes in gas prices and currency swings had a negative impact for the month of April.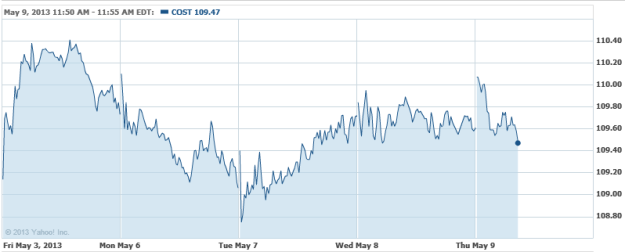 Sony Corp. (NYSE:SNE): Sony has posted its first profit in five years, and beat expectations through one-time gains and the sale of assets. Improvements to the bottom line showed a gain of 43 billion yen, compared to the 457 billion loss in the previous year. A weaker yen gave the company an advantage during the quarter, in addition to its efforts of scaling back and slimming down.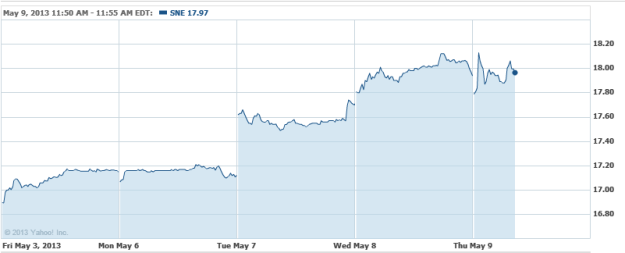 Nomura Holdings (NYSE:NMR): Nomura Real Estate is planning on raising $1.8 billion through an REIT IPO, set to be one of the country's largest this year. The company intends to sell 1.75 million shares in its real estate investment trust in Tokyo, which consists of 227.6 billion yen in warehouses and commercial property.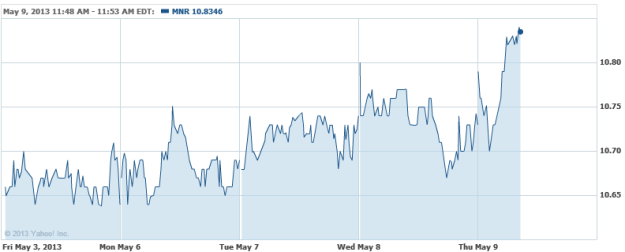 Dish Network (NASDAQ:DISH): Subscriber-related expenses saw an increase, to the detriment of the company's profits for the first quarter. However, the company did add 654,000 gross new pay-TV subscribers, up from the first quarter of 2012, which saw 637,000. It also added 66,000 new broadband subscribers, well over the 6,000 additions in the year-ago period.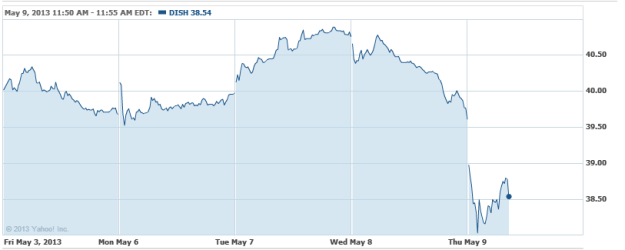 Don't Miss: Here's How Tesla's First Profitable Quarter Turned Out.